The latest report by IMARC Group titled, "Rice Bran Oil Market: Global Industry Trends, Share, Size, Growth, Opportunity and Forecast 2017-2022", finds that the global rice bran oil market has grown at a CAGR of 3% during 2009-2016, reaching a production volume of around 1.5 Million Tons in 2016. Rice bran oil is extracted from the germ and the husk of rice kernels, and contains a unique anti-oxidant known as gamma-oryzanol. It is also a great source of natural bioactive phytoceuticals such as γ-oryzanol, tocotrienols (tocols), tocopherols, etc. Although rice bran oil is similar in composition to peanut butter, it has some advantages over it and is the most preferred oil type in many regions, especially in the Asian cultures. The market for rice bran oil is gaining momentum in other parts of the globe owing to its relatively low price and various health benefits.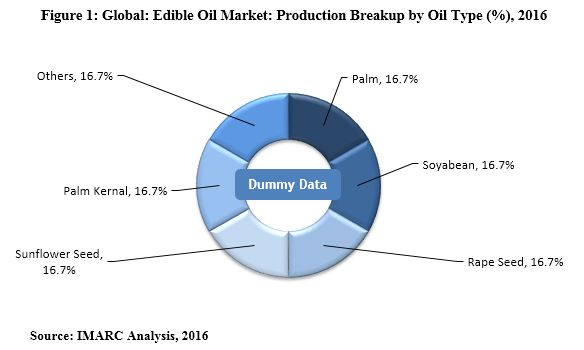 The major factors which have contributed in driving the growth of the market are the expanding applications of rice bran oil in various industries. In the cosmetics industry, rice bran oil is used as an active agent in the manufacturing of nail polishes, hair conditioners, sunscreen lotions and lipsticks. The organic and therapeutic ingredients help improving the nutritional value of foods, along with providing enhanced taste and aroma. In the food industry, this oil is also used for the health benefits that its regular consumption offers such as cholesterol control, cancer prevention, smooth skin, protection from sunburn, facilitating weight loss, etc. Some of the foods where rice bran oil is used include in salad dressing, stir frying, baking applications, etc. The other factors which have influenced the market for rice bran oil in recent years are increasing awareness about the health benefits and superior cooking properties of rice bran oil, aggressive promotions by manufacturers and increasing penetration levels in both developed and emerging markets. According to the report, the market is further expected to reach a production volume of around 1.9 Million Tons by 2022, reaching a CAGR of 4% during 2017-2022.
The report has analysed the market for rice bran oil on the basis of end-use and finds that the majority of the total rice bran oil is used for edible purposes while the rest is utilised for industrial applications. Apart from this, a thorough evaluation of the market on the basis of regional segmentation has also been provided. Currently, India represents the largest producer of rice bran oil, accounting for the majority of market shares. India is followed by China and Japan.
The report provides a comprehensive analysis for setting up a rice bran oil processing plant. The study covers all the requisite aspects of the rice bran oil industry and provides an in-depth analysis of the market, industry performance, processing and manufacturing requirements, project cost, project funding, project economics, expected returns on investment, profit margins, etc. It also offers SWOT, Value Chain and Porter's Five Forces analysis and regional segmentation followed by an analysis of the competitive landscape. This report is a must-read for entrepreneurs, investors, researchers, consultants, business strategists, and all those who are planning to foray into the rice bran oil market in any manner.
About Us
IMARC Group is a leading market research company that offers management strategy and market research worldwide. We partner with clients in all sectors and regions to identify their highest-value opportunities, address their most critical challenges, and transform their businesses.
IMARC's information products include major market, scientific, economic and technological developments for business leaders in pharmaceutical, industrial, and high technology organizations. Market forecasts and industry analysis for biotechnology, advanced materials, pharmaceuticals, food and beverage, travel and tourism, nanotechnology and novel processing methods are at the top of the company's expertise.
Contact Us
IMARC Group
USA: +1-631-791-1145
Email: sales@imarcgroup.com
Website: http://www.imarcgroup.com
Follow us on twitter: @imarcglobal