SCADA Market Projected to Reach a Strong Growth in This Year
According to the latest report by IMARC Group titled, "SCADA Market: Global Industry Trends, Share, Size, Growth, Opportunity and Forecast 2021-2026", the market reached a value of US$ 16.5 Billion in 2020. Looking forward, the SCADA market is expected to reach a strong growth during this next five year 2021-206.
SCADA is an acronym for "Supervisory Control and Data Acquisition". A SCADA system is composed of both hardware and software components that work together to allow people to monitor processes and production assets remotely. It employs real-time data visualization and alarms to help workers improve production efficiency and minimize waste. SCADA systems operate by collecting information, transferring it back to a central site, carrying out necessary analysis, and then displaying the data on operator screens. They are used to monitor and control production processes in a wide range of industries including manufacturing, water treatment, mining, transportation, and power distribution.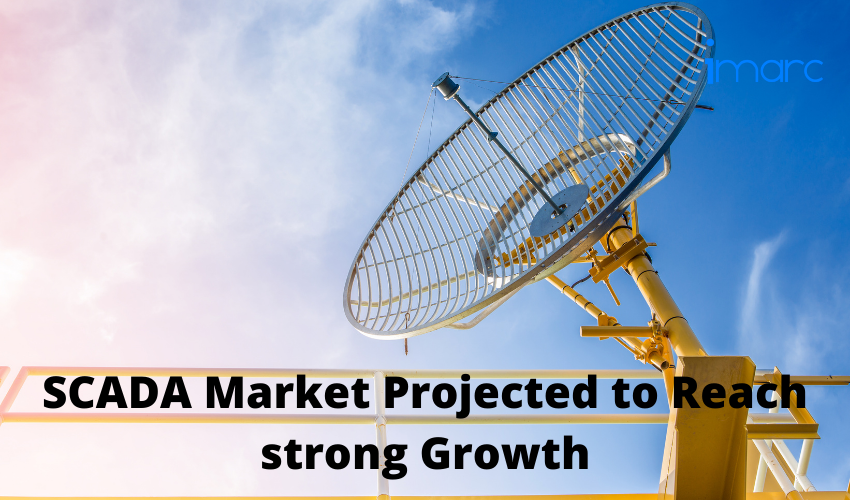 SCADA systems help in improving the service quality and reliability as well as reducing maintenance and operating costs, thereby helping organizations to optimize the throughput of the entire system. Apart from this, these systems enable the end-users to maximize their efficiency by granting access to analytics, allowing them to analyze and compare the output in different situations and bring maximum efficiency. Another important factor that is boosting the sales of SCADA systems is their increasing employment in the oil and gas sector where they help in improving the extraction output, streamlining production and curbing losses.
Market Segmentation:
Breakup by Component:
Programmable Logic Controller (PLC)
Remote Terminal Units (RTU)
Communication Systems
Others
Breakup by Architecture:
Hardware
Software
Services
Breakup by End-User:
Oil and Gas
Power
Water and Wastewater
Manufacturing
Chemicals and Petrochemicals
Pharmaceutical
Others
Regional Insights:
Europe
North America
Asia Pacific
Latin America
Middle East and Africa
Competitive Landscape
The report has also examined the competitive landscape of global SCADA market. Some of the major players in the market are ABB Ltd., Emerson Electric Co., Rockwell Automation, Inc., Schneider Electric SE, Siemens AG, Alstom, General Electric Co., Honeywell International, Inc., Omron Corporation, Yokogawa Electric Corporation, Iconics Inc., Elynx Technologies, LLC, Enbase LLC, Globalogix and Inductive Automation.
Key highlights of the report:
Market Performance
Market Outlook
Porter's Five Forces Analysis
Market Drivers and Success Factors
SWOT Analysis
Value Chain
Competitive Structure
Profiles of Key Players
About IMARC Group: IMARC Group is a leading market research and consulting company that offers management strategy and market research worldwide. The company has done multiple projects on the SCADA industry and regional United States, Aisa Pacific, Europe which has enabled clients to set up and expand their businesses successfully.