The global paper cups and paper plates market reached nearly US$ 114.6 Billion in 2020. The market value is further projected to reach US$ 126.8 Billion by 2026. As per the analysis by IMARC Group, the top paper cups and paper plates companies are focusing on developing 100% biodegradable paper cups and plates which are microwavable, disposable and can be refrigerated or frozen. They are also utilizing the advanced substrate technology to prevent contamination of packaged food items.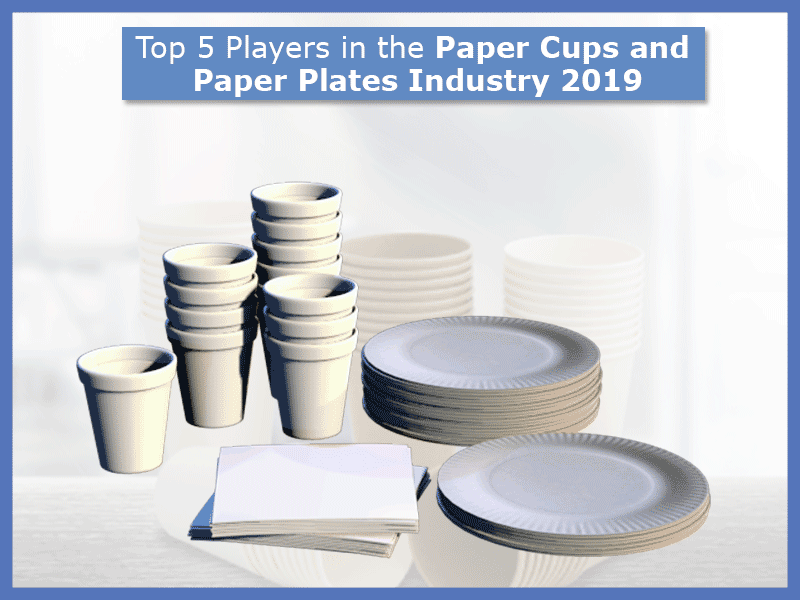 Download your Global Paper Cups and Paper Plates Market Report Sample for FREE!: https://www.imarcgroup.com/paper-cups-and-plates-market/requestsample
Top Paper Cups and Paper Plates Manufacturing Companies and Brands:



Dart Container Corporation
Establishment: 1937
Headquarter: Mason, Michigan, United States
Website: https://www.dartcontainer.com/
The company currently represents the world's largest manufacturer of foam cups and containers. It manufactures and distributes food and beverage packaging products and offers foam, plastic, fusion, stock print, and custom print cups; foam, plastic, food, hinged lid, portion, two pieces, and custom print containers; foam and plastic dinnerware, as well as dome covers; and accessories, including lids, cutlery, and specialty products. Dart Container serves foodservice, retail, consumer, and food packaging industries through its retailers and distribution network. Moreover, the company employs a global workforce of over 15,000 people with its major plants located in Canada, Europe, Mexico, Argentina, Australia, and Brazil.
Huhtamaki Oyj
Establishment: 1920
Headquarter: Espoo, Finland
Website: https://www.huhtamaki.com/
Huhtamaki currently represents a global food packaging specialist whose primary outputs include paper and plastic disposable tableware, such as cups, plates and containers, for quick service restaurants, coffee shops, retail stores, caterers and vending operators as well as flexible packaging and labels for food and drink, pet food, pharmaceuticals, household and hygiene brands. The company also makes egg cartons and trays, fruit trays and cup carriers. It currently employs a global workforce of over 16,000 people in over 30 countries and operates in almost all the regions across the world.
Pactiv LLC
Establishment: 1959
Headquarter: Lake Forest, United States
Website: https://www.pactiv.com/
With continuous innovations, Pactiv has become the world's largest manufacturer and distributor of food packaging and foodservice products, supplying packers, processors, supermarkets, restaurants, institutions and foodservice outlets across North America. Today, the company is expanding its product line by adding clear plastic, foam and paper products, cutlery, aluminum foil, and aluminum trays to its vast portfolio of food packaging products.
Letica Corporation
Establishment: 1967
Headquarter: Rochester, Michigan, United States
Website: http://www.letica.com/
Letica has become one of the first pioneers of rigid plastic shipping containers in 1969. It was the first company to use Pixel-Print technology, establishing a new benchmark for complex print detail and a new generation of high-quality print cups. Later in 2011, the company launched a patented SmartPak sustainable product line, engineered to address customer needs for source-reduced packaging, freight efficiencies and government regulatory requirements. It also offers a range of products that utilize a minimum of 25% post-consumer recycled materials.
Georgia-Pacific LLC
Establishment: 1927
Headquarter: Augusta, Georgia
Website: https://www.gp.com/
Georgia-Pacific is one of the world's leading makers of tissue, pulp, packaging, building products and related chemicals. The company includes several brands such as Angel Soft, Brawny, Mardi Gras, Dixie, Sparkle, Vanityfair and Quilted Northern. Amongst these, Dixie brand of disposable cups, plates and cutlery is one of the most recognized brands in North America. Moreover, the company employs more than 30,000 people at approximately 300 locations in North America and South America.