The global paper bags market is expected to exhibit a CAGR of 4.78% during the forecast period (2022-2027). Paper bags are packaging solutions manufactured using biodegradable, kraft, and parchment paper. They are widely used to store and carry goods conveniently. Compared to plastic bags, they are more lightweight, flexible, customizable, and require less energy for recycling. They also offer several ecological benefits by minimizing greenhouse gas (GHG) emissions, conserving natural resources, lowering risks to animals, and reducing air, land, and water contamination. As a result, paper bags have gained immense traction across the globe due to their environmental friendliness, durability, and versatility.
As per the analysis by IMARC Group, the top companies in the paper bags industry are currently focusing on improving the reliability, convenience, and efficiency of the products. They are introducing paper bags coated with food-grade liners for packaging edible products to maintain the freshness of the contents for extended periods. Apart from this, several key players are engaging in research and development (R&D) activities to enhance the design and production processes. Furthermore, since paper bags can be customized according to the customer's requirements, the leading manufacturers are developing aesthetically appealing paper bags to help brands build an image and increase their visibility. Other factors, including the implementation of stringent government regulations against single-use plastic, extensive investments in product innovations, and technological advancements, are also creating a positive market outlook.
Request Free Sample Report: https://www.imarcgroup.com/paper-bags-market/requestsample
Largest Paper Bags Manufacturers and Companies Across the World:
American Packaging Corporation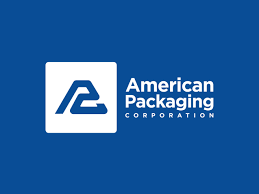 Establishment: 1902
Headquarters: Wisconsin, United States
Website: https://americanpackaging.com/
American Packaging Corporation (APC) is a family-owned business and a renowned leader in the North American packaging industry. It mainly specializes in flexographic and rotogravure printing, multi-ply extrusion, pouch and bag fabrication, and adhesive lamination of film, paper, and foil. It offers packaging, printing, and lamination services to its clients across various markets, including food and beverage, personal care, household, labeling, medical, pet food, and chemicals.
ProAmpac Intermediate, Inc. (El Dorado Packaging Holdings, LLC)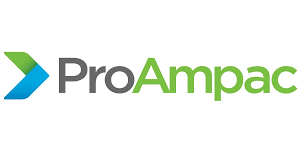 Establishment: 2015
Headquarters: Cincinnati, Ohio, United States
Website: https://www.proampac.com/
ProAmpac is a leading global flexible packaging bag company with a comprehensive product offering. It provides creative packaging solutions, industry-leading customer service, and award-winning innovation to a diverse global marketplace. ProAmpac's approach to sustainability, ProActive Sustainability, offers innovative sustainable flexible packaging products to help its customers achieve sustainability goals. Its product portfolio includes flexible paper packaging, flexible plastic packaging, and foil packaging.
Genpak, LLC

Establishment: 1969
Headquarters: North Carolina, United States
Website: https://www.genpak.com/
Genpak, LLC is the industry leader in food packaging and container manufacturing. The company specializes in microwave-safe containers, eco-friendly and compostable packaging, home delivery solutions, recyclable containers, clear deli food packaging, and products that can be used in hot and cold applications. Currently, it operates 19 facilities across the United States and Canada.
Gilchrist Bag Manufacturing LLC

Establishment: 1949
Headquarters: Arkansas, United States
Website: https://www.gilchristbag.com/
Gilchrist Bag Manufacturing LLC primarily manufactures quality paper bags, sacks, and specialty supplies. The company also customizes packaging to help customers promote their brands according to their requirements. It serves various markets ranging from restaurants and food services, concession and convenience stores, and retail to industrial, pharmacy and medical, and construction. It has an extensive product portfolio comprising grease-resistant bags, popcorn bags, merchandise bags, shipping and mailing bags, and grocery and SOS bags.
Global-Pak, Inc.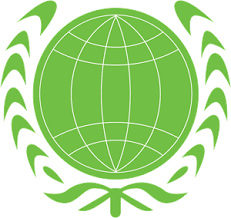 Establishment: 1998
Headquarters: Ohio, United States
Website: https://www.global-pak.com/
Global-Pak, Inc. is a leader in bulk packaging and container manufacturing. The company produces and provides bulk packaging materials, such as bulk bags, roll-off liners, pails, corrugated boxes, contamination-free bags, plastics, multi-wall bags, polypropylene bags, and small industrial bags.
Grupo Consist, S.A.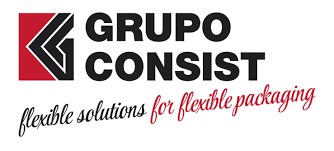 Establishment: 1957
Headquarters: Agramunt, Spain
Website: http://www.grupoconsist.com
Grupo Consist, S.A. is primarily engaged in the manufacturing of paper and plastic flexible packaging. Its diversified product portfolio comprises plastic and paper standard bags, PE and complex films for FFS, embossed polyethylene reels and bags, SGBS bags, SOS bags, and paper sacks. The company sells its products to more than 35 countries over five continents.
International Paper Company

Establishment: 1898
Headquarter: Tennessee, United States
Website: https://www.internationalpaper.com/
International Paper Company is a leading global manufacturer of renewable fiber-based packaging and pulp and paper products. It offers a wide range of products, including printing paper, specialty paper products, packaging materials, lumber, and manufactured construction materials. Besides this, it produces corrugated packaging products that protect goods and facilitate worldwide commerce. It also creates pulp for diapers, tissue, and other personal hygiene products to promote health and wellness. Currently, the company has manufacturing operations in North America, Europe, Latin America, and North Africa.
Kent Paper & Packaging

Establishment: 1959
Headquarters: New South Wales, Australia
Website: https://www.kentpaper.com.au/
Kent Paper & Packaging is a family-owned and operated company that manufactures and supplies food service packaging to various food outlets, bakeries, caterers, restaurants, and cafes all over the country. It has an extensive product portfolio comprising bags, food service boxes, plastic and paper tablecloths, disposable plates, plastic cups, cutlery, paper napkins, trays, foil rolls, cling films, and cleaning products. The company has grown to become Australia's leading food packaging wholesaler and aims to provide premium quality and environmentally safe food service packaging products to its customers.
Mondi plc
Establishment: 1967
Headquarters: Weybridge, United Kingdom
Website: https://www.mondigroup.com/
Mondi plc is a multinational packaging and paper company that offers innovative and sustainable packaging and paper solutions. It manufactures a wide range of products, such as flexible packaging, bags, pouches, corrugated boxes, industrial bags, specialty kraft paper, sack kraft paper, printing papers, containerboard, functional films, and barrier coatings. With around 26,500 employees, the company operates over 100 production sites across more than 30 countries, including Europe, North America, and Africa.
Novolex Holdings, LLC (B&H Bag Company)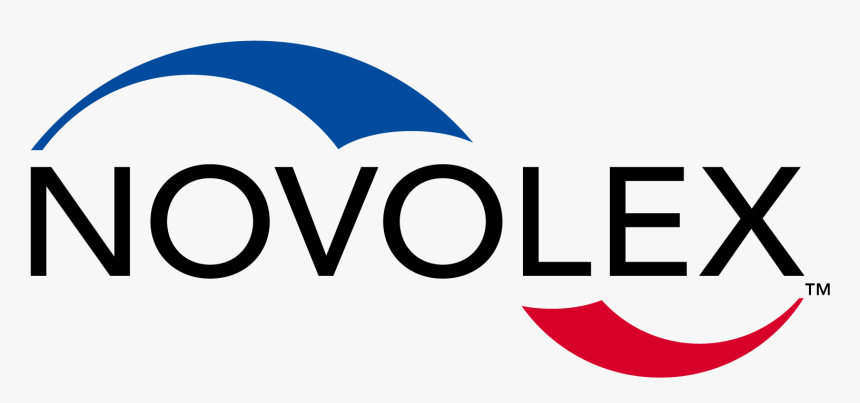 Establishment: 2004
Headquarters: South Carolina, United States
Website: https://novolex.com/
Novolex Holdings, LLC develops and manufactures a range of packaging and food service products for diverse markets, including grocery, food service, restaurant, retail, delivery and carry-out, food processing, industrial, medical, and building supplies. The Novolex group of brands provides innovative paper and plastic solutions to meet the evolving business needs of customers. The company is heavily investing in research and development (R&D) to engineer more sustainable choices for the future. It operates around 61 manufacturing centers and administrative offices in North America and Europe, including two world-class plastic film recycling facilities. Its prominent brands include:
Bagcraft
Burrows
De Luxe
Duro
Eco-Products
Heritage
Hilex
Polar Pak
Shields

Paperbags Ltd.
Establishment: 1967
Headquarters: Nairobi, Kenya
Website: https://www.paperbagsltd.co.ke/
Paperbags Ltd is one of the leading manufacturers of quality paper packaging products, such as brown and white paper bags, sacks, and smart packaging materials. It serves a wide range of markets, including manufacturing, packaging, hospitality, transportation, retail, and food. The company's extensive product portfolio consists of khaki bags, flour bags, bank bags, carrier bags with flat paper handles, grease-proof sheets, seed bags, and paper gum tape.
Ronpak, Inc.

Establishment: 1947
Headquarters: Louisiana, United States
Website: https://ronpak.com/
Ronpak, Inc. offers quality paper packaging solutions, such as carry-out paper bags, portion control bags, and food wraps. It mainly produces custom-printed paper bags, pinch-bottom bags, flat wraps, and packaging. Apart from this, some of its other products comprise lunch bags, pharmacy bags, liquor bags, bread bags, food service bags, wraps, and other specialty bags. The company operates the most advanced production and distribution platforms in the custom-printed packaging industry.
Smurfit Kappa Group Plc

Establishment: 2005
Headquarters: Dublin, Ireland
Website: https://www.smurfitkappa.com/
Smurfit Kappa Group is a leading provider of paper-based packaging solutions across the world. The company was formed by the merger between Jefferson Smurfit and Kappa Packaging in 2005. It offers a range of consumer, industrial, retail, and e-commerce packaging solutions, including cardboard boxes, trays, cans, bag-in-box bags, containerboard, bottle carriers, corrugated pallets, gift packaging, kraft paper, industrial paper bags, pizza boxes, and solid board sheets. With over 350 production sites, the company has operations in 23 European countries and 13 countries in the Americas.
About IMARC Group: IMARC Group is a leading market research and consulting company that offers management strategy and market research worldwide. The company has done multiple projects on the global paper bags industry and regional India, which has enabled clients to set up and expand their businesses successfully.
Some of the company's offerings include:
Market Research
Plant setup
Plant Expansion
Marketing and sales
Procurement and Distribution
Innovation and Product Development