The global cement market reached a volume of 4.91 Billion Tons in 2020. Looking forward, IMARC Group expects the market to exhibit moderate growth during 2021-2026. Due to increasing environmental concerns, leading players of the cement industry are accepting their corporate social responsibility (CSR) and focusing on conducting business ethically. This can also be accredited to stringent regulations implemented by governing authorities of numerous countries that have propelled these players to shift towards improved production methods, which include acquiring energy from renewable sources to lower CO2 emissions. For instance, additional costs like green taxes are imposed in different parts of Europe if emissions are not restricted. As a result, there is a rise in the demand for green cement, which, in turn, is resulting in its surging prices and strengthening the position of key manufacturers operating in the Europe cement market.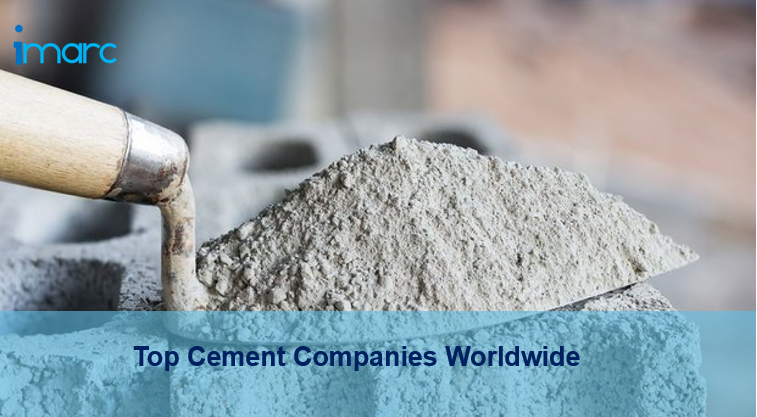 Request Free Sample Report: https://www.imarcgroup.com/cement-manufacturing-plant/requestsample
Continuous advancements in surface treatments and admixtures of white cement, in confluence with improvements in infrastructure, are offering lucrative opportunities to market players. For example, the increasing construction of roads, flyovers and railway stations on account of major events, such as FIFA World Cup 2022 in Qatar, is positively influencing both the GCC green cement and global Portland cement markets.
Top Manufacturing Plant in the Cement Industry:
CNBM International Corporation
Establishment: 2004
Headquarters: Beijing, China
CNBM International Corporation is a state-owned company that operates under the direct supervision of the State-owned Assets Supervision and Administration Commission of the State Council. It is among the leading cement manufacturers in the Asia Pacific green cement industry. The company distributes building materials, building machinery, metals, coal products, and new energy products via offline stores and online shopping platforms. Its objective for the upcoming years is to transform into a leading global brand for building materials through innovation and reform and strengthening the overall management of the supply chain. It is also focusing on developing and cultivating the domestic and international markets, improving the procedure and information system, enhancing the ability to organize resources and providing value-added services under a professional team and a learning organization.
Holcim Ltd.
Establishment: 2015
Headquarters: Zug, Switzerland
Earlier known as LafargeHolcim Ltd, Holcim Ltd is a building material and solutions company. It mainly operates through four segments, including cement, aggregates, ready-mix concrete, and solutions and products. The company offers cement, clinker, hydraulic binders, and other cementitious materials; aggregates like crushed stone, gravel, and sand; and ready-mix concrete, precast concrete products, asphalt, and mortars. This European cement manufacturer offers products that are utilized in infrastructure projects, such as roads, mines, ports, dams, data centers, stadiums, wind farms, and electric power plants.
Anhui Conch Cement Co., Ltd.
Establishment: 1997
Headquarters: Wuhu, China
Anhui Conch Cement Co., Limited is one of the leading manufactures of cement products. The company produces silicate cement, slag silicate cement, composite silicate cement, cement clinkers, and other products. It markets its products across the globe. Its main cement products are 32.5-grade, 42.5-grade and 52.5-grade cement, which is used in the construction of large-scale infrastructures, including railways, expressways, airports and hydraulic power and urban property.
Jidong Development Group Co. Ltd.
Establishment: 1979
Headquarters: Hebei, China
Jidong Development Group Co., Ltd. primarily manufactures building materials. The firm is engaged in the manufacturing and selling of cement, concretes, gravel aggregates, and other materials. It also deals in equipment manufacturing, real estate development, and other businesses.
HeidelbergCement AG
Establishment: 1874
Headquarters: Heidelberg, Germany
HeidelbergCement AG manufactures products that are used in the construction of houses, infrastructure, and commercial and industrial facilities. The firm operates majorly in segments like cement, aggregates, ready-mixed concrete-asphalt and service-joint ventures. The cement mixer and the aggregates segment focuses on raw materials for concrete, namely cement and aggregates, such as sand, gravel and crushed rock.
IMARC Group provides an analysis of the region-wise report, asia pacific exhibits a clear dominance in the market. Other regions include Indian, North America, Europe, East Africa and West Africa, and Latin America.
About IMARC Group: IMARC Group is a leading market research and consulting company that offers management strategy and market research worldwide. The company has done multiple projects on the global cement market, which has enabled the clients to set up and expand their businesses successfully. Some of the company's offerings include:
Market Research
Plant setup
Plant Expansion
Marketing and sales
Procurement and Distribution
Innovation and Product Development