Peanut butter refers to the paste prepared from ground dry roasted peanuts which is used as a sandwich spread, sometimes in combination with other spreads such as jam, chocolate, vegetables, or cheese. It is widely popular in North America, the Netherlands, the United Kingdom, Australia, and parts of Asia, particularly in the Philippines and Indonesia. According to IMARC Group's latest report, the global peanut butter market reached a value of US$ 3.8 Billion in 2021., Looking forward, IMARC Group expects the market to reach US$ 5.3 Billion by 2027, exhibiting at a CAGR of 5.7% during 2022-2027.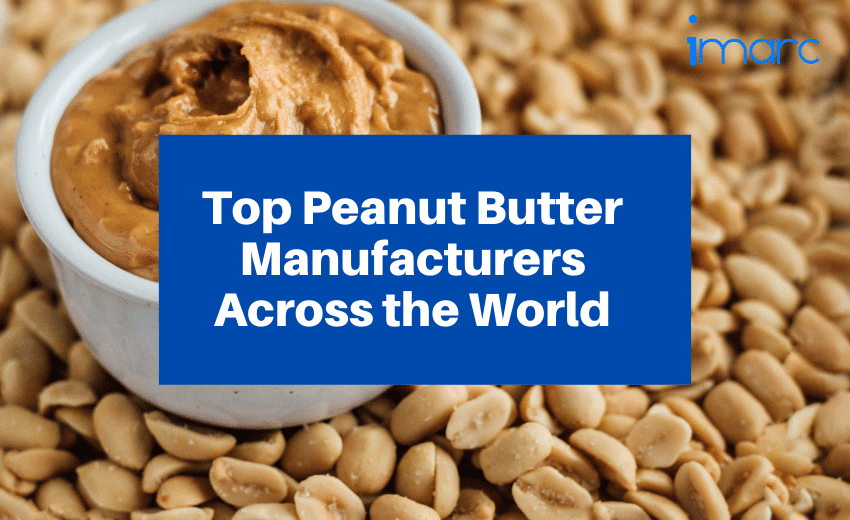 ConAgra Brands
ConAgra Brands (formerly known as ConAgra Foods), founded in 1919, produces and markets name-brand packaged and frozen foods. It is headquartered in Chicago, Illinois with around 12,000 employees working for the company. The company's operations are divided into two reporting segments: Consumer Foods and Commercial Foods. The Consumer Foods segment generated 62% of fiscal 2016 sales and consists of branded, private-label and custom-made food products. The lineup ranges from meals to side dishes, snacks, and desserts, and is sold by a variety of retailers and some food service operators, mainly in North America. On the other hand, the Commercial Foods segment (38%) comprises of commercially branded food products and ingredients used in the kitchens of food manufacturers, as well as food service and industrial customers. In 2016, ConAgra Foods sold its private-label food business to TreeHouse Foods for US$2.7 Billion. It has international manufacturing facilities in Argentina, Austria, Canada, Mexico, the Netherlands, and the United Kingdom. ConAgra also operates general offices in China, Colombia, Italy, Japan, Panama, the Philippines, Puerto Rico, and Singapore.
J. M. Smuckers
Founded in 1897, the J. M. Smucker Company is headquartered in Orrville, Ohio. It mainly manufactures and markets branded food and beverage products worldwide. The company operates through U.S. Retail Coffee, U.S. Retail Consumer Foods, U.S. Retail Pet Foods, and International Foodservice segments. It primarily offers coffee, pet food products, pet snacks, peanut butter, fruit spreads, oils, baking mixes, ready-to-spread frostings, frozen sandwiches, flour and baking ingredients, beverages and portion control products. It also provides dog snacks, ice cream toppings, canned milk, pickles and pet premium products.
Hormel Foods Corporation
Hormel Foods Corporation is a US-based company which was founded by George A. Hormel in 1891. It is headquartered in Austin, Minnesota with around 19,000 employees working for the company. Hormel operates five business segments, the largest being Refrigerated Foods which includes the production of refrigerated processed meats and deli items, ethnic entrees and frozen foods, sold under the flagship Hormel brand, as well as Don Miguel and MegaMex (Mexican), Country Crock (side dishes), and Lloyd's (barbeque). It is followed by the other segments, namely Jennie-O Turkey Store, Grocery Products, Specialty Foods and Other. While nearly 95% of the company's sales come from the US, Hormel boasts operations and/or joint ventures across the globe in Australia, Canada, China (the world's biggest market for pork), Japan, and the Philippines. Other major markets include Mexico, Micronesia, Singapore, and South Korea.
Request Free Sample Report: https://www.imarcgroup.com/peanut-butter-manufacturing-plant/requestsample