The global physiotherapy equipment market is currently experiencing a healthy growth. Physiotherapy equipment refers to various devices, which are used for the diagnosis, monitoring and treatment of bone and muscle disorders or disabilities, including cerebral palsy, multiple sclerosis, osteoporosis and arthritis. It commonly includes mobility equipment and devices, such as balance balls, hydro boots, treadmills, parallel bars, trampolines and staircase trainers that are used for exercise therapy, electrotherapy and heat and cold therapy. This equipment aids in the restoration, preservation or enhancement of motor functions, correction of postural and muscle balance, reducing muscle stiffness and relieving pain.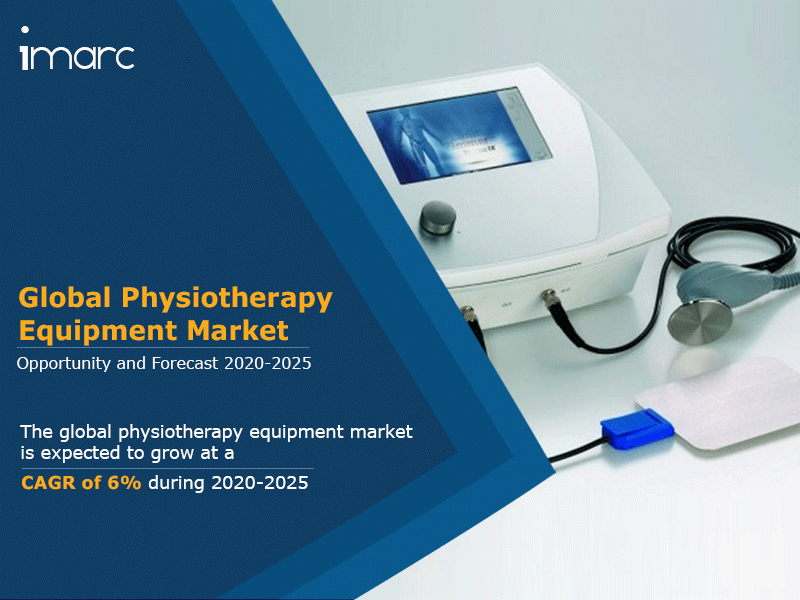 The increasing prevalence of chronic lifestyle diseases, along with the rapidly growing geriatric population across the globe, represent as the key factors driving the growth of the market. Furthermore, the escalating incidences of sports injuries, cerebrovascular diseases and degenerative joint disorders, are also contributing to the market growth. Owing to rapid urbanization, sedentary lifestyles and hectic schedules of working professionals, there is increasing adoption of non-invasive physiotherapy equipment for relieving back and neck pain, arthritis and post-operative conditions. Additionally, technological innovations, such as the utilization of robotic assistance systems, implantable devices and exoskeletons, are contributing to the market growth. Manufacturers are also investing in research and development (R&D) activities to launch advanced and user-friendly equipment to increase the patient's comfort level and improve patient care. Other factors, including the rising healthcare expenditure capacity of consumers, are projected to drive the market further. Looking forward, IMARC Group expects the market to expand at a CAGR of around 6% during 2020-2025.
Breakup by Product:
Equipment

Electrotherapy Equipment
Ultrasound Equipment
Exercise Therapy Equipment
Cryotherapy Equipment
Combination Therapy Equipment
Others

Accessories

Breakup by Application:
Musculoskeletal
Neurological
Cardiovascular and Pulmonary
Pediatric
Gynecological
Others

Breakup by End-User:
Hospitals
Rehabilitation Centers/Clinics
Homes
Others

Breakup by Region:
North America
Asia Pacific

China
Japan
India
South Korea
Australia
Indonesia
Others

Europe

Germany
France
United Kingdom
Italy
Spain
Russia
Others

Latin America
Middle East and Africa

Competitive Landscape:
The report has also analysed the competitive landscape of the market with some of the key players being DJO Global, EMS Physio, ENRAF-NONIUS B.V, BTL industries, Zynex, Dynatronics Corporation, ITO Company Ltd., Mectronic Medicale, Whitehall Manufacturing, Zimmer MedizinSysteme, etc
Key Questions Answered in This Report:
How has the global physiotherapy equipment market performed so far and how will it perform in the coming years?
What are the key regional markets in the global physiotherapy equipment industry?
What is the breakup of the market based on the product?
What is the breakup of the market based on the application?
What is the breakup of the market based on the end-user?
What are the various stages in the value chain of the industry?
What are the key driving factors and challenges in the industry?
What is the structure of the global physiotherapy equipment industry and who are the key players?
What is the degree of competition in the market?