The global plywood market size reached a value of US$ 43.0 Billion in 2021, the market to reach US$ 59.1 Billion by 2027, exhibiting a CAGR of 5.24% during 2022-2027. As per the analysis by IMARC Group, the top plywood companies are focusing on introducing new products, establishing production facilities and conducting R&D activities to modernize their production process. Presently, the production of plywood is rising on a global level as it is considered one of the most trusted and recognized wood building products. The profiles of the top 10 market players are discussed below: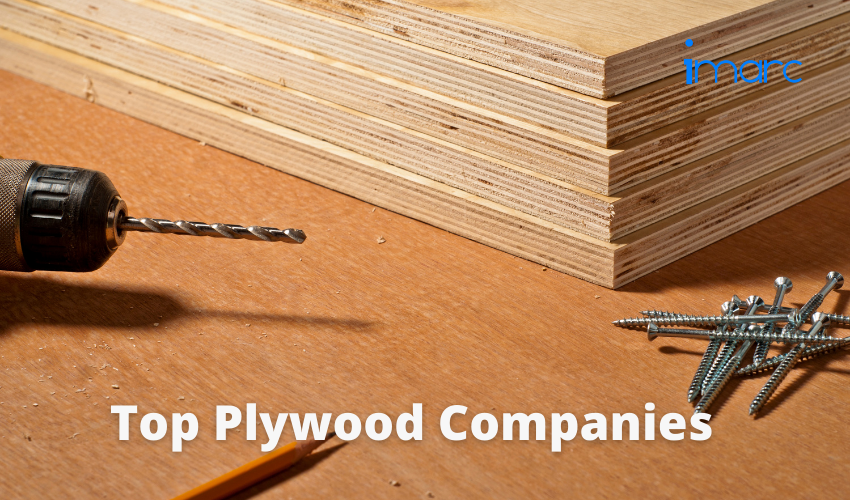 Download your Plywood Market Report Sample for FREE!: https://www.imarcgroup.com/plywood-market/requestsample
Largest Manufacturing Companies in the Plywood Industry:
Georgia Pacific LLC
Establishment: 1927
Headquarter: The United States
Website: https://www.gp.com/
Currently, Georgia-Pacific is one of the world's largest producers of pulp, building products, tissue, packaging, containerboard and related chemicals. The company specializes in the manufacturing of wood products for the construction industry and various specialty applications. Some of these products include plywood, lumber, oriented strand board (OSB), gypsum products, industrial panels and particle board. Georgia-Pacific primarily produces and supplies its products in North America through 38 plants located across Canada and the United States, with a workforce of over 30,000 employees.
Potlatch Corporation
Establishment: 1903
Headquarter: The United States
Website: https://www.potlatchdeltic.com/
Based in Spokane, Washington, Potlach Corporation has southern operational headquarters in Arkansas with wood products, timberland and real estate offices located in seven states across the United States. It is a timberland real estate investment trust (REIT), that produces a variety of plywood products mainly industrial grade, such as panels for truck beds, boats and RV applications. Recently, Potlatch Corporation completed its merger with the US-based natural resources company, Deltic Timber Corporation, creating a top-tier wood products manufacturer, named PotlatchDeltic Corporation. The combined company has a diverse timberland portfolio of around 2 million acres. It operates eight wood products manufacturing facilities, which include industrial plywood mill, one medium density fiberboard (MDF) facility, and six lumber manufacturing facilities.
Weyerhaeuser
Establishment: 1900
Headquarter: The United States
Website: https://www.weyerhaeuser.com/
Weyerhaeuser is an integrated forest company which specializes in the manufacturing of softwood lumber and other building materials with operations and offices located worldwide. It offers a range of grades, sizes and types of plywood panels that are lightweight and have optimal aesthetic characteristics. These plywood products exhibit resistance against twisting, cracking, shrinking and warping. In the second quarter of 2019, the company reported net earnings of US$ 128 Million, on net sales of US$ 1.7 Billion.
Boise Cascade Company
Establishment: 2004
Headquarter: The United States
Website: https://www.bc.com/
Boise Cascade Company specializes in the distribution of building materials distributor and manufacturing of integrated wood products including I-joists, laminated veneer lumber (LVL) and laminated beams, OSB, plywood and lumber. With distribution facilities established in over 33 locations, the company primarily supplies its products across North America and China to home improvement centers, lumberyards and industrial converters, which include manufacturers of doors, windows and other assembled products. In 2019, Boise Cascade agreed with the US-based wood by-products, Southern Veneer Products, to sell its plywood operations based in North Carolina. The deal includes the transfer of nearly 150 employees from Boise Cascade to Southern Veneer Products.
UPM-Kymmene Corporation
Establishment: 1996
Headquarter: Finland
Website: https://www.upm.com/
UPM-Kymmene is a global forest company that offers sustainable, innovation-driven and responsible solutions for replacing fossil-based materials. The company's product portfolio includes plywood and timber products; and pulp, self-adhesive labels, wood-based renewable diesel, and graphic and specialty papers. UPM produces and supplies these products through different brand-names, including UPM Energy, UPM Specialty Papers, UPM Plywood, UPM Biorefining, UPM Raflatac and UPM Paper ENA. Amongst these, UPM Plywood manufactures high-quality WISA veneer and plywood products for transportation and construction industries; and UPM Grada, a thermo-formable wood material, for the form pressing industry. The company produces WISA plywood and veneer products in Europe while complying with stringent sustainability principles.
Recently, the UPM Chudovo plywood mill announced that the expansion investment, which started in 2017, is entering its production trial run phase. The mill is making deliveries to consumers based in Europe and Africa. The investment will help the mill in expanding its product portfolio with the addition of the WISA-Birch LG, which is used as structural plywood in building or as visual interior elements, like ceilings, walls, floors and cabinets.
Sveza
Establishment: 1997
Headquarter: Russia
Website: http://www.sveza.com/
Sveza is a wood processing company that provides almost 1.4 Million m3 wood panels per year in more than 200 variations of thicknesses and sizes. These panels are distributed across 80 countries and used in the construction of eco-furniture, stylish interiors, Olympic facilities, skyscrapers, high-speed trains and cargo trailers. In 2019, the company launched a new product, called SVEZA Parquet plywood, in Russia. It is the first company to offer special-purpose plywood for the production of engineered flooring in the country. SVEZA Parquet plywood is currently available in two versions, including SVEZA Parquet Premium and SVEZA Parquet Standard, and features tight thickness tolerance, superior strength properties and optimum moisture level.
Metsa Wood
Establishment: 1947
Headquarter: Finland
Website: https://www.metsawood.com/
Metsä Wood is the wood products division of Finland-based Metsa Group that provides premium-quality products for industrial and construction applications. The company primarily offers Nordic premium timber, Kerto LVL, and birch and spruce plywood. It currently operated in approximately 14 countries with a workforce of over 1500 employees. With extensive R&D work, Metsa Wood creates a wide range of birch and spruce plywood panels that are available in different sizes, thicknesses and types. Made from high-quality Finnish birch, Metsä Wood's birch plywood products offer excellent stiffness and strength and are largely used in vehicle and concrete formwork industries. Whereas, Metsä Wood spruce plywood products are known as excellent construction panels. They are considered suitable for exterior and interior construction work and other purposes that require dimensional stability, strength and lightweight.
The company recently announced that it has officially started production at its new birch plywood mill located in Pärnu, Estonia. It is a part of Metsa Wood's investment program of EUR 100 Million, which was conducted during 2017-2018. The mill will create nearly 200 jobs in Pärnu and is expected to produce 50,000 m3 birch plywood per year.
Latvijas Finieris
Establishment: 1992
Headquarter: Finland
Website: https://www.finieris.com/
Latvijas Finieris primarily operates in the production and sales of birch plywood, development of innovative birch plywood, and distribution of other related services. Other than this, the company is involved in logging and forestry; machinery manufacture; purchasing and supply of complementary panel products; and production of synthetic resins, wood-plastic composite overlays and phenol films. Latvijas Finieris has production facilities in Lithuania, Finland, Latvia and Estonia along with 12 fully-owned product sales and development companies located across Europe and overseas. The company supplies tailored technology and high-quality services in over 60 countries.
Austral Plywoods Pty Ltd
Establishment: 1925
Headquarter: Australia
Website: https://www.australply.com.au/
Based in Brisbane, Austral Plywoods is one of the largest producers of premium grade plywood. It offers a wide variety of panel products; and specializes in appearance grade plywood and marine plywood. The company mainly distributes its products across New Zealand and Australia for numerous applications, such as furniture, curved surfaces, walls and ceilings, acoustic, specialty, and external use. Some of the recognized projects that have been completed with the products from Austral Plywoods include the Melbourne Recital Centre, Brisbane Supreme & District Courts, and Perth Arena. The company's products have gained the certification of Chain of Custody under the Australian Standards AS 4707:2014.
Eksons Corporation Bhd
Establishment: 1990
Headquarter: Malaysia
Website: https://www.eksons.com.my/
Eksons is amongst the biggest producers of tropical thin plywood in the Asia Pacific region. The plywood offered by the company has a thickness of less than 3.0 millimeter and is supplied under the brand name of 'Panda.' It is mainly used for decorative and internal furnishing purposes. Eksons also operates in the manufacturing of veneer and sawn timber, which are primarily targeted at the export market. The company currently owns two factories with a combined capacity of 285,000 m3 per annum, located in Sabah and Sarawak. The majority of the products manufactured by Eksons are exported to other countries, particularly in the Middle East, the US, North Africa, and Taiwan and Korea.

About IMARC Group: IMARC Group is a leading market research and consulting company that offers management strategy and market research worldwide. The company has done multiple projects on the plywood industry and regional USA, India, North America, which has enabled clients to set up and expand their businesses successfully.
Market Research
Plant setup
Plant Expansion
Marketing and sales
Procurement and Distribution
Innovation and Product Development