The Indian smart lighting market exhibited strong growth during 2016-2021. Looking forward, IMARC Group expects the market to reach US$ 35.5 Billion by 2027, exhibiting at a CAGR of 21.5% during 2022-2027. The leading smart lighting companies in India are investing in research and development (R&D) activities for introducing intelligent and green technology-based lighting systems. For instance, they are incorporating Li-Fi (light-fidelity) technology in lighting fixtures to develop applications for wireless communications in the smart lighting industry in the region. It is a wireless optical networking technology designed to use light-emitting diodes (LEDs) for data transmission. Such advancements and innovations are expected to improve the growth prospects of the market in the near future.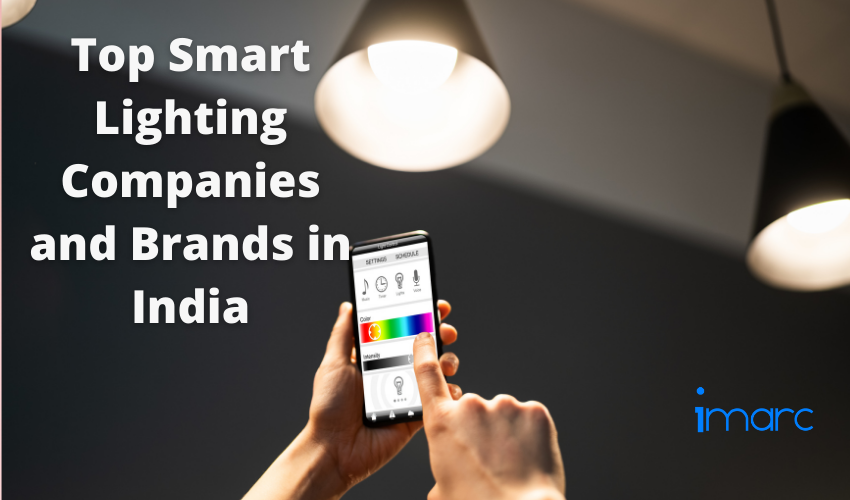 Download your Indian Smart Lighting Market Report Sample for FREE!: https://www.imarcgroup.com/indian-smart-lighting-market/requestsample
Top Smart Lighting Companies and Brands in India:



SSK Group
Establishment: 1989
Website: https://syska.co.in/
The SSK Group set up its flagship company, Shree Sant Kripa Appliances Pvt. Ltd. to offer a wide range of LED lighting solutions. The company was launched in India in 2013 to provide useful and energy-efficient lighting in any environment. Now, Syska LED, the leading brand of the company, is a market leader providing numerous lighting solutions for residential, retail, commercial and industrial applications. The company currently holds over 40 patents for lighting solutions and will play a pivotal role in shifting lighting usage in India.
Philips
Establishment: 1930
Website: https://www.philips.co.in/
Philips India Limited is a subsidiary of Royal Philips of the Netherlands. The company leverages sophisticated technology and profound consumer insights to deliver integrated solutions. It is a leader in the fields of consumer electronics and offers lighting products, television sets, compact disc players, personal care, household, audio communication systems, digital radio systems, car lights, and related accessories.
Wipro
Establishment: 1956
Website: https://www.wipro.com/
Wipro Limited is an integrated corporation that offers a diverse range of products, solutions and services in systems, software, consumer care, healthcare, lighting and infrastructure technology. It was the first company to launch luminaries with metal halide lamps in the country and also the first company to win an International Design for Asia award for OrioLED Streetlight in 2010.
Halonix
Establishment: 2009
Website: http://www.halonix.co.in/
Halonix Technologies Pvt. Ltd., a pioneer in the lighting industry, is among the top 5 LED lighting brands in India. It is a focused lighting company with a core competency for providing lighting solutions designed for Indian conditions. The company's product range extends both to consumer lighting and institutional requirements. Halonix has a pan-India presence with 21 depots and service representatives available across India. The company possesses a highly dedicated R&D team with a fully equipped state-of-the-art laboratory to innovate new products as well as manage the quality of the products.
Xiaomi
Establishment: 2010
Website: https://www.mi.com/in/
Xiaomi was established based on the vision – innovation for all, by a serial entrepreneur Lei Jun. The company is focused on being the most user-centric mobile internet company and aims to continually exceed expectations through changes in software, hardware and services. Xiaomi is currently the world's fourth-largest smartphone brand and has established the world's largest consumer IoT platform, with more than 150.9 million smart devices (excluding smartphones and laptops) connected to its platform. The company is committed to continuous innovation, with an unwavering focus on quality and efficiency.
About IMARC Group: IMARC Group is a leading market research and consulting company that offers management strategy and market research worldwide. The company has done multiple projects on the global smart lightin industry and regional India, GCC, North America, Saudi Arabia, UAE, which has enabled clients to set up and expand their businesses successfully.
Market Research
Plant setup
Plant Expansion
Marketing and sales
Procurement and Distribution
Innovation and Product Development