Market Overview:
The United States ball bearing market is currently witnessing moderate growth. Also known as an anti-friction component, a ball bearing is a rolling element comprising two ring-like tracks and a small rotating metal ball. It maintains low friction motion and supports the axial and radial loads. As it is durable and easy to maintain, it is used in various industries across the United States.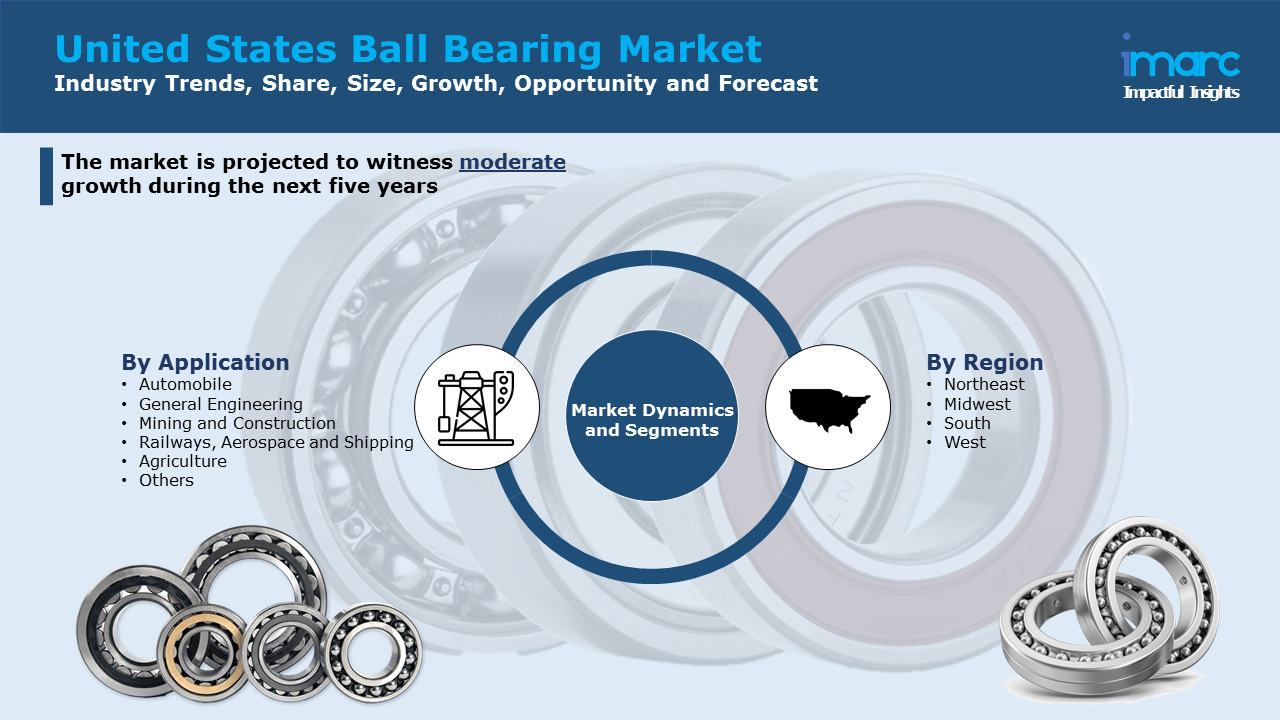 The market is primarily driven by the flourishing end use industries, such as aerospace, medical, and robotics in the United States. Moreover, the increasing utilization of electric vehicles (EVs), in confluence with the burgeoning automotive sector, is driving the sales of ball bearings. Apart from this, the well-established manufacturing sector, along with the rising investments in the research and development (R&D) activities by leading players, are contributing to the market growth. Besides this, market players are introducing advanced product variants with improved performance and efficient transmission to expand their existing consumer base. However, the market growth has been hampered due to the imposition of lockdown restrictions by the US Government and the ongoing coronavirus disease (COVID-19). It is anticipated to recover once lockdowns are uplifted. On account of these factors, the market is expected to continue its moderate growth during the forecast period (2021-2026).
Key Market Segmentation:
IMARC Group provides an analysis of the key trends in each sub-segment of the United States ball bearing market report, along with forecasts for growth at the region level from 2021-2026. Our report has categorized the market based on region and application.
Breakup by Application:
Automobile
General Engineering
Mining and Construction
Railways, Aerospace and Shipping
Agriculture
Others

Breakup by Region:
Northeast
Midwest
South
West

Competitive Landscape:
The competitive landscape of the industry has also been examined along with the profiles of the key players.
Key Questions Answered in This Report:
How has the United States ball bearing market performed so far and how will it perform in the coming years?
What has been the impact of COVID-19 on the United States ball bearing market?
What are the key regional markets?
What is the breakup of the market based on the application?
What are the various stages in the value chain of the industry?
What are the key driving factors and challenges in the industry?
What is the structure of the United States ball bearing market and who are the key players?
What is the degree of competition in the industry?