The global data center power market reached a value of US$ 17.8 Billion in 2019. Data center power refers to the energy management solution for devices that distribute power from the utility grids to data center racks. Such solutions utilize equipment such as Power Distribution Units (PDUs), Uninterrupted Power Supply (UPS) devices, battery monitoring systems, generators, etc. These devices regulate, measure and monitor power generation, consumption and optimization of the data center facility. In the power management system, installed PDUs can measure the power distributed over electrical grids and modulate it according to the requirements and environmental factors, such as temperature and humidity.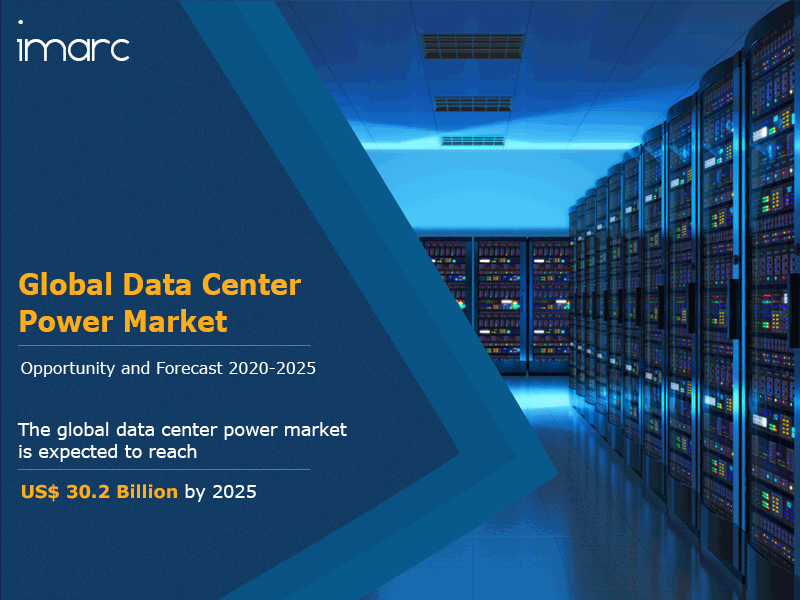 The growing information technology (IT) sector, increasing digitization among enterprises and the rising adoption of mega data centers and cloud computing systems, currently represent as the key factors driving the market growth. The increasing need to store data on the cloud has resulted in a growing demand for data centers, which is positively influencing the product demand across various regions. Furthermore, data centers provide high-performance computing, online gaming and media streaming, which is further augmenting their demand worldwide. Additionally, organizations in both the developed and emerging economies are adopting the power solutions for enhanced efficiency, scalability and flexibility of their business operations. Other factors such as cost optimization and the replacement of traditionally used devices with technologically advanced variants are projected to drive the market further. For instance, energy-efficient power solutions and management capabilities are increasingly being incorporated in the functioning system of data centers to reduce the high carbon emissions. Owing to these factors, IMARC Group expects the market to reach a value of US$ 30.2 Billion by 2025, registering a CAGR of around 9% during 2020-2025.
Report Coverage:
Historical, Current and Future Market Trends

Market Breakup by Solution Type:

Power Distribution and Measurement

Intelligent PDUs
Non-Intelligent PDUs
Monitoring Software

Power Backup
Cabling Infrastructure

Transfer Switches
Switchgear


Market Breakup by Service Type:

System Integration
Training and Consulting
Support and Maintenance


Market Breakup by Size:

Mid-Size Data Center
Enterprise Data Center
Large Data Center


Market Breakup by Vertical:

BFSI
Telecommunication and IT
Energy
Manufacturing
Others


Market Breakup by Region:

North America
Europe
Asia Pacific
Middle East and Africa
Latin America

Competitive Landscape:
The report has also analysed the competitive landscape of the market with some of the key players being ABB, Black Box Corporation, Eaton Corporation, General Electric, Legrand SA, Delta Electronics, Schneider Electric, Raritan Corporation, Cisco Systems, Vertiv Co., Tripp Lite, Huawei, Generac Power Systems, Fujitsu, Cyber Power Systems, Server Technology, etc.
Key Questions Answered in This Report: