The global dog food market reached a value of US$ 56.3 Billion in 2020. The growth in this market can be mainly attributed to the rising awareness amongst dog parents regarding the adequate nutritional requirement of their pets. On account of this, governments and other authoritative organizations across the globe have been implementing regulations to mandate the efficient monitoring of the dog food manufacturing process. Other than this, manufacturers are introducing a varied product range, including a low-fat, high-protein formula without added fiber, that can help fight common diseases suffered by dogs. In addition to this, key dog food market players have been largely investing in establishing a strong online presence to expand their consumer base across the globe. Looking forward, the market is expected to grow at a CAGR of 4.1% during 2021-2026. Following are the top players that are proactively contributing to the market growth: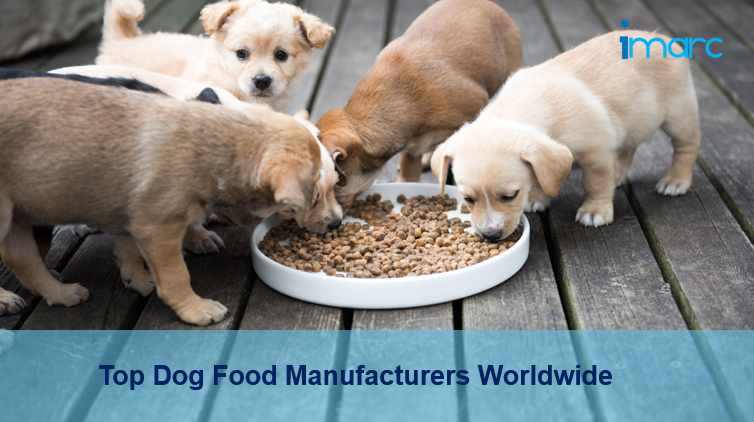 Request Free Sample Report: https://www.imarcgroup.com/dog-food-manufacturing-plant/requestsample
Top Dog (Pet) Food Manufacturing Companies in the World:
Mars Petcare, Inc.
Established: 1952
Headquarter: United States
Website: https://www.mars.com/made-by-mars/petcare
Mars Petcare is one of the prominent branches of Mars, Incorporated and is currently the largest producer of dog food across the globe. It manufactures and markets its dog food products through various brands, which include IAMS, pedigree, and Royal Canine, and Chappi. The company drives its product innovations in terms of veterinary care, nutrition, and data with the help of the WALTHAM Petcare Science Institute. In 2019, Mars Petcare established 'Kinship', which is a collaborative platform for veterinarians, start-ups, and industry collaborators. It provides them with access to science, data, and industry expertise. The setting up of these organizations has helped Mars Petcare to maintain its position in the dog food industry.
Nestlé Purina Pet Care
Established: 1894
Headquarter: United States
Website: www.purina.com
Nestle Purina Pet Care is one of the largest producers of pet foods, litter, and treats for cats and dogs. It operates with 500 scientists and 18,000 employees placed around the globe. The company's products are developed for delivering different benefits, including better digestive health, weight management, early development, and senior cognition. It markets its product range through several brands, which including Pro Plan, Tidy Cats, Purina One, and Friskies.
Hill's Pet Nutrition
Established: 1969
Headquarter: United States
Website: www.hillspet.com
Hill's Pet Nutrition is one of the largest producers and marketers of pet food. It offers diet, nutritional food products, and routine care for cats and dogs. The company targets its product range toward veterinary professionals and pet owners. It has categorized its dog food section on the basis of age (puppy, adults of 1 to 6 years, and adults of over 7 years), and common health conditions (weight, food and environment sensitivities, urinary, digestive, joint, and kidney). Hill's Pet Nutrition operates with a workforce of nearly 2,700 and distributes its dog food products under various brands, which include Hill's Prescription Diet, Hill's Science Diet, Hill's Healthy Advantage, and Hill's Bioactive Recipe.
Del Monte Foods
Established: 2013
Headquarter: United States
Website: www.delmontefoods.com
Del Monte Foods is one of the leading food manufacturers in the world. In 2014, the company renamed its pet products business as 'Big Heart Pet Brands'. This platform offers various products concentrated on improving the health and wellbeing of pets. These include Meow Mix, Kibbles 'n Bits, Milo's Kitchen, Milk-Bone, Gravy Train, Natural Balance, Pup-Peroni, Canine Carry Outs, and 9Lives.
About IMARC Group: IMARC Group is a leading market research and consulting company that offers management strategy and market research worldwide. The company has done multiple projects on the global dog food industry and regional GCC, Saudi Arabia, UAE, North America, which has enabled clients to set up and expand their businesses successfully. Some of the company's offerings include:
Market Research
Plant setup
Plant Expansion
Marketing and sales
Procurement and Distribution
Innovation and Product Development