Market Overview:
The Europe Aluminium cans market is currently witnessing steady growth. Aluminium cans refer to containers that provide unparalleled safety and retain the quality and flavor of the packaged food and beverages. They can be repurposed and reprocessed and require less amount of care during handling and distribution. Consequently, these cans are used across several industries as they are lightweight, moldable, affordable, easy to handle and highly resistant to corrosion. They also offer a perfect canvas for decoration and product branding.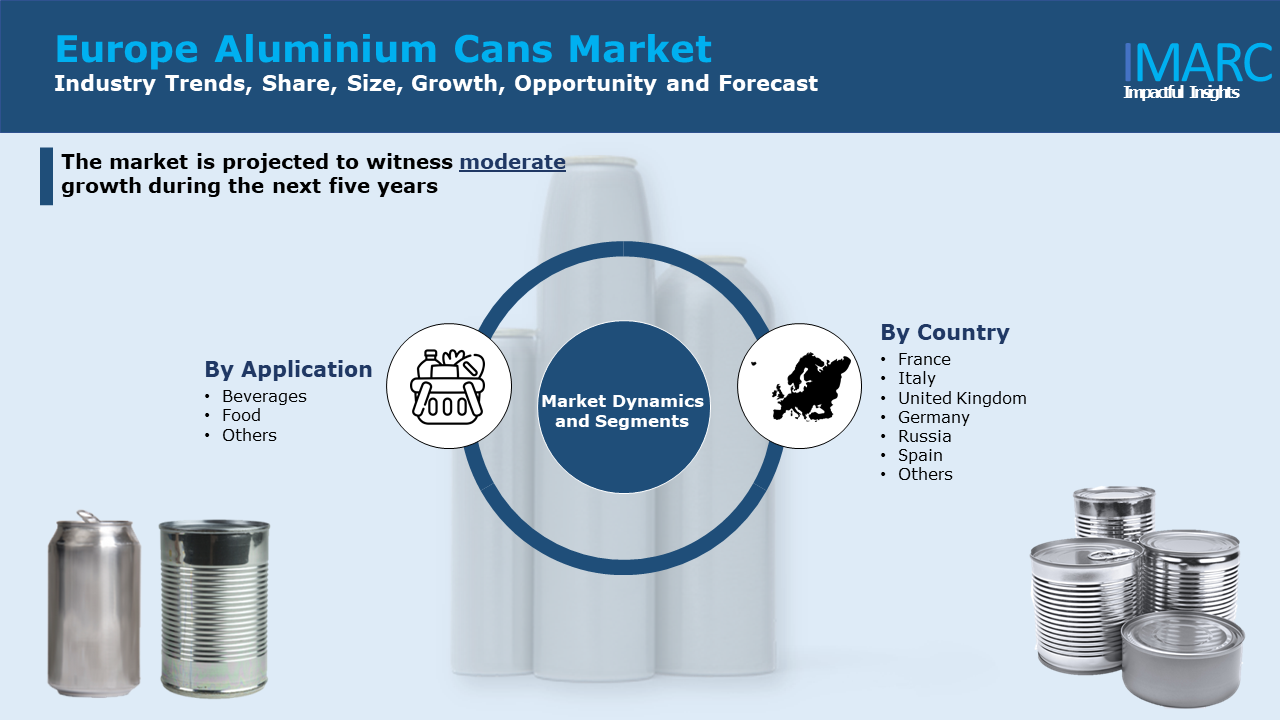 The Europe Aluminium cans market is primarily driven by the great opportunities provided by the companies that are active in manufacturing the cans. This is due to the growing adoption of stringent environmental regulations and the approval of the EU parliament to ban single-use plastics by 2021. Besides this, the recyclability of Aluminium cans has increased their demand as they use less energy and water and reduce carbon emissions. Furthermore, the European companies are contributing more sustainability for recycling Aluminium. For instance, according to Waste Care Corporation, recycled Aluminium cans alone generate approximately USD 800 million each year. On account of these factors, the market is expected to continue its steady growth during the forecast period (2021-2026).
Key Market Segmentation:
IMARC Group provides an analysis of the key trends in each sub-segment of the Europe Aluminium cans market report, along with forecasts for growth at the region level from 2021-2026. Our report has categorized the market based on region and application.
Breakup by Application:
Breakup by Country:
Germany
France
United Kingdom
Italy
Spain
Others

Competitive Landscape:
The competitive landscape of the industry has also been examined along with the profiles of the key players.
Key Questions Answered in This Report:
How has the Europe aluminium cans market performed so far and how will it perform in the coming years?
What has been the impact of COVID-19 on the Europe aluminium cans market?
What are the key regional markets?
What is the breakup of the market based on the application?
What are the various stages in the value chain of the industry?
What are the key driving factors and challenges in the industry?
What is the structure of the Europe aluminium cans market and who are the key players?
What is the degree of competition in the industry?