The global gaming console market reached a value of US$ 36.84 Billion in 2021. Gaming consoles refer to electronic devices that allow users to play video games by generating video signals or visual images to display video games. They also enable gamers to download videos, listen to music, browse the internet, and watch videos simultaneously while playing games. Compared to their conventional counterparts, they are more affordable, easy to use, and offer controllers that deliver an active user experience. As a result, gaming consoles are gaining immense traction among gamers due to their benefits, such as human control interface, hybrid data storage, APU horsepower, and low power consumption.
As per the analysis by IMARC Group, the top companies in the gaming console industry are offering multi-functional gaming consoles designed for easy setup and maintenance. They are also integrating gaming consoles with a built-in display, wireless controllers, gesture recognition, connectivity, voice control, and the ability to stream live Internet content. Besides this, several key players are extensively investing in the development of premium game consoles that provide an enhanced gaming experience. They are also introducing advanced gaming console accessories, such as 3D audio headphones, 4K TVs, and keyboards. Furthermore, the leading manufacturers are launching innovative next-generation product variants, such as augmented reality (AR), virtual reality (VR), and 3D gaming consoles. Other factors, including the introduction of controller-free gaming consoles and recent technological innovations in the gaming sector, are also providing a positive thrust to the market growth. Looking forward, IMARC Group expects the market value to reach US$ 48.14 Billion by 2027, growing at a CAGR of 5.0% during 2022-2027.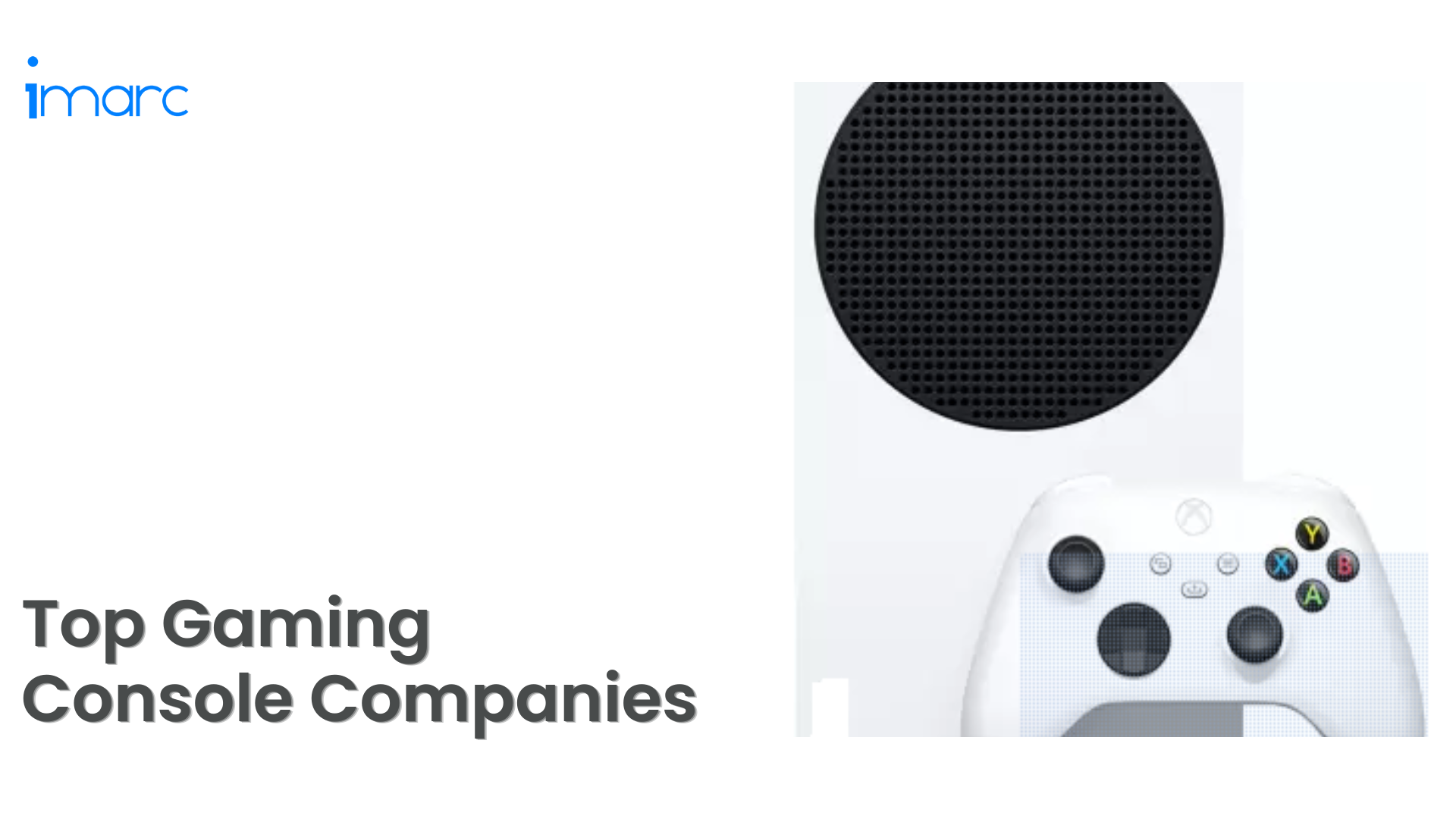 Request Free Sample Report: https://www.imarcgroup.com/gaming-console-market/requestsample
Top Gaming Console Companies Across the World:

Advanced Micro Devices, Inc.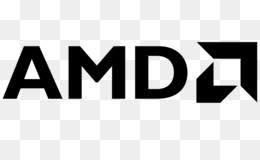 Establishment: 1969
Headquarters: California, United States
Website: https://www.amd.com/en
Advanced Micro Devices, Inc. is a multinational semiconductor company specializing in computer processors and related technologies. It mainly serves the business and consumer markets. The company offers an industry-leading portfolio of leadership high-performance and adaptive processor technologies, combining CPUs, GPUs, FPGAs, adaptive SoCs, and deep software expertise to enable leadership computing platforms for cloud, edge, and end devices. Its extensive product portfolio comprises processors, software, graphics, accelerators, graphic cards, motherboards, and others. AMD has operations worldwide, with several R&D facilities, international sales offices, and assembly/test manufacturing facilities located in North America, Asia Pacific, South and Central America, Europe, and the Middle East, and Africa.
Atari Inc.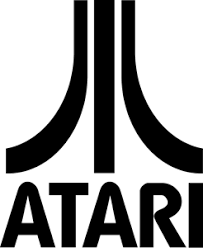 Establishment: 1972
Headquarters: New York, United States
Website: https://atari.com/
Atari Inc. is a global interactive multiplatform entertainment and licensing company and a pioneer in arcade games, video game consoles, and home computers. Its core businesses include video games, consumer hardware, licensing, and blockchain. Besides this, it develops and distributes interactive entertainment for video game consoles from Sony, Microsoft, and Nintendo. The company also owns and manages an extensive portfolio of over 200 games and franchises, including world-renowned brands:
Asteroids
Centipede
Missile Command
Pong
Test Drive
Backyard Sports
Ghostbusters
Rollercoaster Tycoon
Bandai Namco Studios Inc. (Bandai Namco Entertainment Inc.)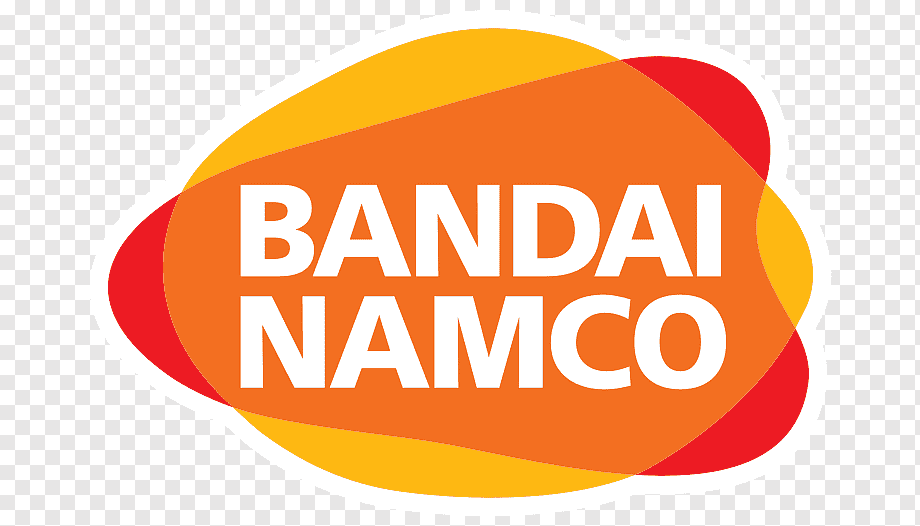 Establishment: 2012
Headquarters: Tokyo, Japan
Website: https://www.bandainamcostudios.com/en/
Bandai Namco Studios Inc. is a wholly-owned subsidiary of Bandai Namco Entertainment Inc. It is engaged in the planning, development, and operation of home console game software, mobile content, and PC content. It offers a wide variety of products, ranging from console games to smartphone games.
Microsoft Corporation

Establishment: 1975
Headquarters: Washington, United States
Website: https://www.microsoft.com
Microsoft Corporation is a leading multinational technology company that develops, manufactures, markets, licenses, and supports computer software, consumer electronics, personal computers (PCs), and related services. Its segments include productivity and business processes, intelligent cloud, and more personal company. The company's diverse product portfolio comprises software development tools, video games, server applications, business solution applications, operating systems, desktop and server management tools, and cross-device productivity applications. Microsoft also owns Xbox, a video gaming brand that provides gaming accessories.
Nintendo Co., Ltd.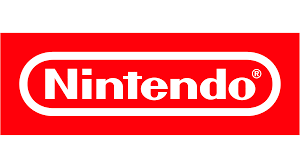 Establishment: 1889
Headquarters: Kyoto, Japan
Website: https://www.nintendo.co.jp/index.html
Nintendo Co., Ltd. is a leading multinational video game company that focuses on developing, manufacturing, and selling home entertainment products. Its extensive product portfolio includes portable and console game machines, consumer electronics, home console hardware, computer-enhanced dedicated video game platforms, trump cards, and gaming machines, such as Nintendo Wii, Nintendo Switch, Nintendo 64, Nintendo DS, Nintendo 3DS, and SNES and NES Classic. The company sells these products and services under the Nintendo DS and Wii brand names.
NVIDIA Corporation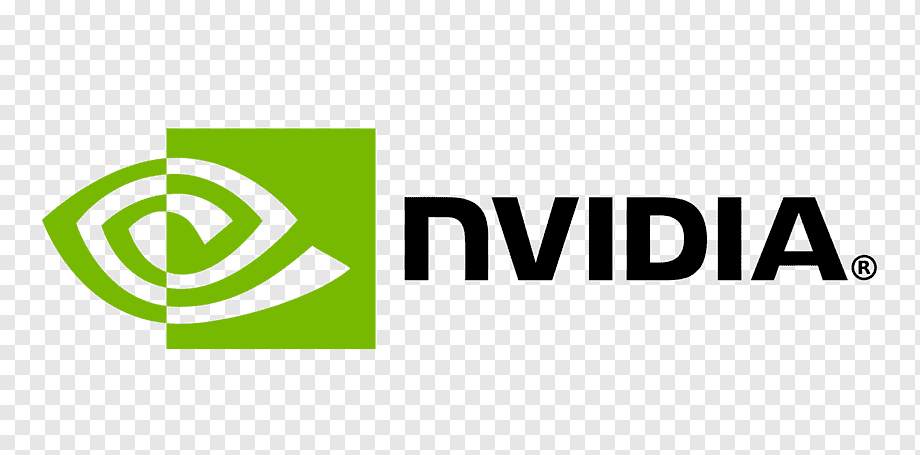 Establishment: 1993
Headquarters: California, United States
Website: https://www.nvidia.com/en-us/
NVIDIA Corporation manufactures graphics processors, mobile technologies, and desktop computers. It is a global leader in computer graphics and AI technology. The company offers a wide range of software and hardware for gaming and entertainment, cloud and data center, laptops and workstations, networking, high-end graphics processing units (GPUs), and embedded systems. It has more than 50 offices worldwide in the Americas, Asia, and Europe.
Sony Group Corporation
Establishment: 1946
Headquarters: Tokyo, Japan
Website: https://www.sony.com/en
Sony Group Corporation primarily manufactures and distributes electronic products and related solutions. Its diversified product portfolio comprises televisions, game consoles, video products, cameras, mobiles, and software for consumers, professionals, and industrial markets. The company's major segments include Game and Network Services, Music, Pictures, Entertainment Technology and Services (Mobile Communications/Imaging Products & Solutions/Home Entertainment and Sound), Imaging and Sensing Solutions, Financial Services, and Other businesses. Amongst these, the Game and Network Services segment deals with gaming software, machines, and network services, such as the PlayStation game console.
About IMARC Group: IMARC Group is a leading market research and consulting company that offers management strategy and market research worldwide. The company has done multiple projects on the gaming console industry, which has enabled clients to set up and expand their businesses successfully.
Some of the company's offerings include:
Market Research
Plant setup
Plant Expansion
Marketing and sales
Procurement and Distribution
Innovation and Product Development