The global mushroom market reached a value of US$ 58.8 Billion in 2021. Mushrooms refer to a type of edible fungi that contains millions of microscopic spores. They are generally grown in a controlled environment with proper light, ventilation, soil pH levels, nutrients, and moisture. They are rich in essential nutrients, such as protein, fiber, potassium, sodium, antioxidants, carbohydrates, riboflavin, vitamin D, zinc, and selenium. They help strengthen immunity, promote weight loss, regulate blood pressure levels, and reduce the risks of various chronic diseases. As a result, mushrooms form a crucial part of different cuisines across the globe.
As per the analysis by IMARC Group, the top companies in the mushroom industry are focusing on sustainable production to gain a competitive edge and attract more environment-conscious consumers. They are also extensively investing in developing humidity-regulating packaging materials to prevent water condensation on mushrooms and extend their shelf-life. In addition, the ongoing research and development (R&D) activities for determining the potential benefits of mushrooms in treating numerous diseases are offering lucrative opportunities to market players. Besides this, several leading manufacturers are launching mushrooms in packaged, dried, frozen, canned, pickled, and powdered variants to meet the escalating demand for processed and convenience food products. Furthermore, recent advancements in mushroom packaging technologies, favorable government initiatives, expansion of distribution channels, and product innovations are some of the other factors propelling the market growth. Looking forward, IMARC Group expects the market value to reach US$ 86.5 Billion by 2027, growing at a CAGR of 6.5% during the forecast period (2022-2027).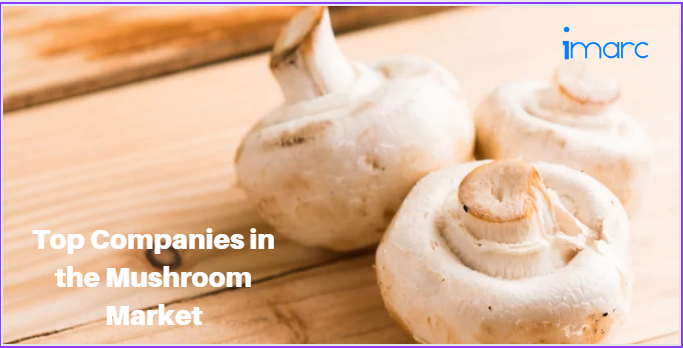 Request Free Sample Report: https://www.imarcgroup.com/mushroom-market/requestsample
Best Mushroom Companies and Brands Across the World:
Agro Dutch Industries Ltd.

Establishment: 1992
Headquarters: Chandigarh, India
Agro Dutch Industries Ltd. is one of the largest integrated mushroom companies in the world. It is primarily engaged in the cultivation, processing, and canning of fresh white button mushrooms. It markets and exports a range of canned and frozen mushrooms in various sizes, conforming to international quality standards. The company is a 100% export-oriented unit with a presence in the US, Canada, Mexico, Israel, Russia, and Taiwan.
Bonduelle Group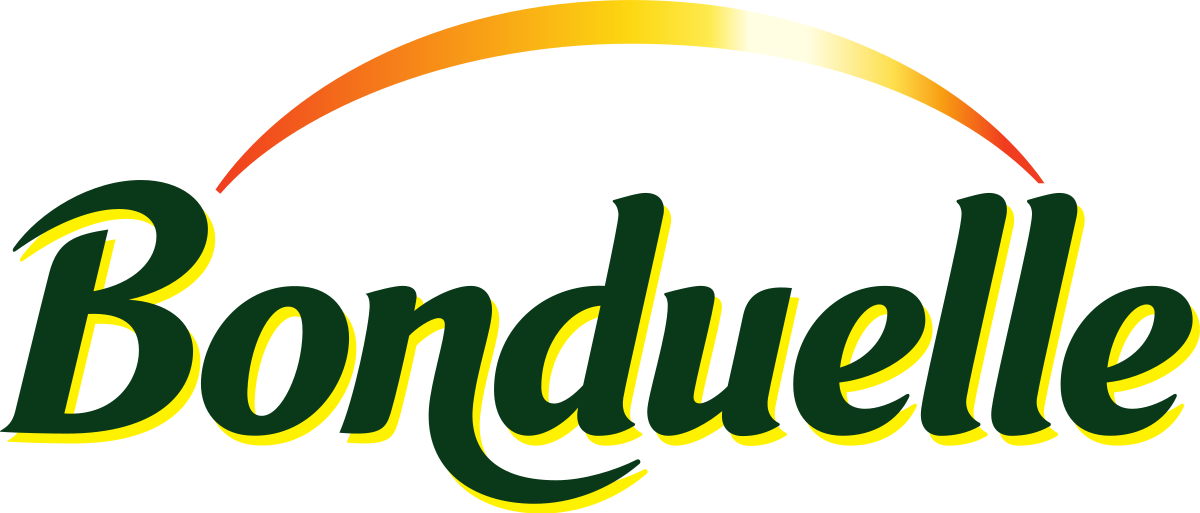 Establishment: 1853
Headquarter: Villeneuve-d'Ascq, France
|Website: http://www.bonduelle.com
Bonduelle Group is a global leader in plant-based foods and vegetables. It is organized into three areas, namely Europe, Americas, and Eastern Europe. The Bonduelle Fresh Europe subsidiary is a European leader in fresh vegetables. Recently, Bonduelle Fresh Europe opened its new high environmental quality headquarters that combines positive environmental impacts with employee wellbeing. The company's diversified product portfolio comprises canned, frozen, and fresh and prepared products, such as mushrooms, peas, and salads. It markets and sells its products under several brand names, including:
Bonduelle
Cassegrain
Arctic Gardens
Globus
Ready Pac Foods
Currently, the company sells its products across 100 countries and operates around 55 processing facilities with more than 14,600 employees.
Drinkwater Mushrooms Ltd.

Establishment: 1969
Headquarters: Lancashire, England
Website: https://drinkwatermushrooms.co.uk/
Drinkwater Mushrooms Ltd. is a family-run company that provides quality mushrooms. It is mainly engaged in the production and supply of white mushrooms and chestnut mushrooms to leading UK supermarkets.
Monaghan Mushrooms Ireland Unlimited Company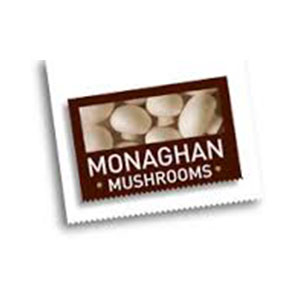 Establishment: 1980s
Headquarters: Co. Monaghan, Ireland
Website: https://www.monaghan.eu
Monaghan Mushrooms Ireland Unlimited Company is one of the leading substrate and mushroom companies in the world. It provides a complete range of fresh mushrooms for retail and food service customers. It has an extensive product portfolio consisting of white, organic, portobello, chestnut, and vitamin D mushrooms, mushroom powder, and meat alternatives such as meat-free burgers, sausages, and mince. The company also sells and markets three of its own mushroom brands, namely:
Belle Grove
Forestiere
The Mighty Mushroom Co.
It's across Ireland, the UK, and Canada. Currently, it operates across Europe and North America, serving some of the largest retailers in the world.
Monterey Mushrooms, LLC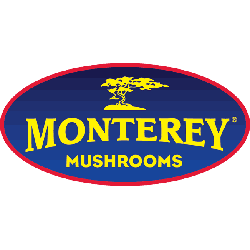 Establishment: 1971
Headquarters: Watsonville, California
Website: https://www.montereymushrooms.com/
Monterey Mushrooms, LLC is a family-owned mushroom farming business that offers fresh and locally grown mushrooms. It produces, packages, and distributes fresh mushrooms year-round from its ten farms across North America. Its diversified product portfolio comprises white, brown, specialty, organic, Vitamin D, dried, marinated, and processed mushrooms, along with mushroom powders and sauces. The company's advanced research and development (R&D) programs have produced patented processes and cutting-edge capabilities, including innovative patented mushroom strains and a sunlight system that naturally enriches mushrooms with high levels of vitamin D.
OKECHAMP S.A.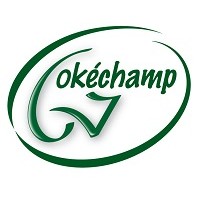 Establishment: 1992
Headquarters: Pozna?, Poland
Website: https://okechamp.pl/en/
OKECHAMP S.A. is a global leader in the mushroom production and processing industry. The company is engaged in producing fresh mushrooms according to strict HACCP, IFS, BRC, and FDA standards. It sells a wide range of high-quality processed mushrooms, mushroom concentrates, mushroom powder, and processed vegetables. The company also owns the OLE! brand, a significant market player in Poland in the category of vegetable and mushroom delicacies.
Shanghai Finc Bio-Tech Inc.

Establishment: 2001
Headquarters: Shanghai, China
Website: http://www.finc-sh.com/
Shanghai Finc Bio-Tech Inc. is one of the largest cultivators of specialty mushrooms in China. The company specializes in the fungus industry with a full strain of research and development (R&D), cultivation, processing, and sales. It is primarily focused on producing and selling mushrooms, and its main products include crab mushrooms and white mushrooms. The company also offers fresh fungi, dried fungi, wide fungi, snack foods, healthy foods, and pharmaceutical raw materials. It sells fresh mushrooms, dried mushrooms, frozen mushrooms, and Asian mushrooms in more than 57 countries worldwide.
The Mushroom Company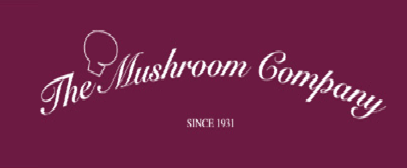 Establishment: 1931
Headquarters: Maryland, the United States
Website: http://www.themushroomcompany.com
The Mushroom Company is the largest full-line mushroom processor in the United States. It offers a complete range of white buttons, portabella, crimini, shiitake, oyster, and organic mushrooms. Some of its products include canned, quick-blanched refrigerated, frozen, roasted, organic, kosher, sauteed, seasoned, and specialty mushrooms and frozen mushroom sauces. Besides this, the company also provides standardized cut and packed items, customized mushroom products, private label solutions, and processing and co-packing of other food items.
About IMARC Group: IMARC Group is a leading market research and consulting company that offers management strategy and market research worldwide. The company has done multiple projects on the mushroom industry, which has enabled clients to set up and expand their businesses successfully.
Some of the company's offerings include:
Market Research
Plant setup
Plant Expansion
Marketing and sales
Procurement and Distribution
Innovation and Product Development