Seeds are embryonic plants covered in a protective coating which function as the unit of reproduction for the parent plant. They provide food for a number of animal species, and form a basic part of the agricultural process. Over the past several decades, the significance of seeds in the agriculture industry has increased rapidly on account of advancements in technology and the subsequent introduction of enhanced seed varieties. According to IMARC Group's latest report, titled, "Seeds Market: Global Industry Trends, Share, Size, Growth, Opportunity and Forecast 2020-2025", the global seeds market reached a value of US$ 71.4 Billion in 2019.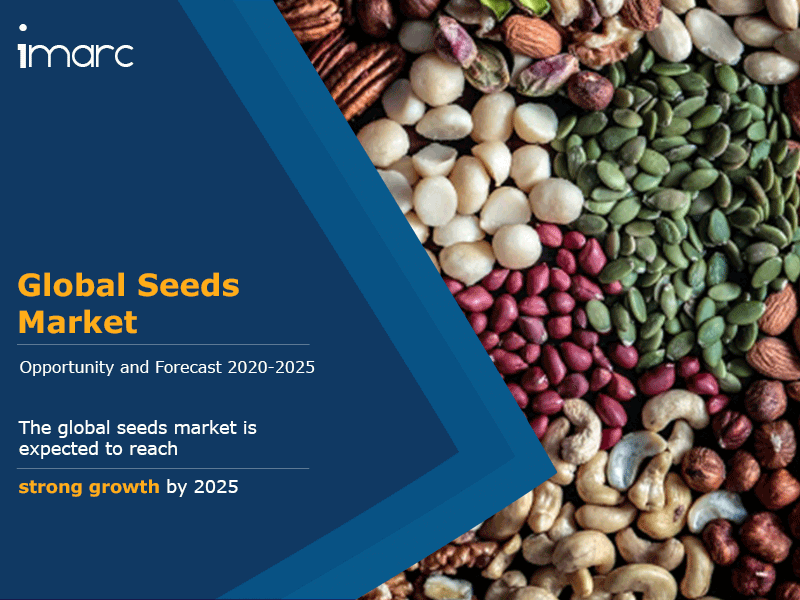 One of the major trends which has influenced the seeds market is the significant shift in farming practices worldwide. Nowadays, an increasing number of farmers buy commercially produced enhanced seed varieties as opposed to using seeds from the last harvest. This has been a result of the various advantages offered by enhanced varieties of seeds such as high yield, improved nutritional quality, reduced crop damage, disease resistance, etc. Moreover, the increasing global population and the consequent rise in demand for food, coupled with the expanding biofuel production have also stimulated the demand for enhanced seed varieties worldwide. Looking forward, IMARC Group expects the market to exhibit moderate growth during 2020-2025.
The report has segmented the market on the basis of type. Currently, grain seeds represent the largest seed type accounting for nearly half of the total global production. Other major seed types include oil seeds, vegetable seeds and fruit seeds. On the basis of region, the report has covered North America, Asia-Pacific, Europe, Latin America, and Middle East and Africa. Among these, North America represents the largest producer accounting for around a third of the global market. The report has also analysed the competitive landscape of the market with the key players being Monsanto, Bayer, DuPont, Syngenta and Dow Chemicals.
This report provides a deep insight into the global seeds market covering all its essential aspects. This ranges from macro overview of the market to micro details of the industry performance, key market drivers and challenges, recent trends, market forecast, SWOT analysis, Porter's five forces analysis, value chain analysis, etc. This report is a must-read for entrepreneurs, researchers, consultants, investors, business strategists, and all those who have any kind of stake or are planning to foray into the seed industry in any manner.
Market Segmentation:
By Seed Type
Oil seeds
Cereals & Grains
Fruits & Vegetables
Burpee & Park
Other seeds

For Each Seed Type, the Report Covers:
Market overview
Current and historical market trends
Market forecast
Breakup by Sub-segment

By Region
North America
Asia Pacific
Europe
Latin America
Middle East and Africa

For Each Region, the Report Covers:
Market overview
Current and historical market trends
Market forecast
Breakup by country

By Company
Seeds Companies Covered:
Bayer
DuPont
Syngenta
Dow Chemicals

For Each Company, the Report Covers:
Company Overview
Key Financials
Product Portfolio
Revenue Breakup by Region
Along with this, IMARC Group has also done a study on the top seeds companies in USA, which has enabled our clients to set up and expand their businesses successfully.
Key Question Answer Report: