Teva Pharmaceutical Dominates the US Generic Drugs Market
Generics are off-patented drugs that are bioequivalent to their branded counterparts in terms of strength, form, intended use, route of administration, dosage, effect, quality and side effects. In the US, the generic drugs industry has evolved exponentially since the implementation of the Hatch Waxman Act in 1984. At present, the US represents the world's biggest generic drug market with numerous growth opportunities for manufacturers across the globe. Producers are benefitting from the rise in healthcare expenditure, better access to health insurance and increasing efforts to control the costs of prescription medicines. During 2011-2018, the US generic drug market reached a value of US$ 127.8 Billion in 2020. According to IMARC Group, the market to grow at a CAGR of 10.3% during 2021-2026.
Various factors have been driving the market. For instance, throughout 2010-2017, approximately US$ 143.8 Billion worth of branded drugs lost patent protection in the country. It was followed by another US$ 45.5 Billion worth of medications in the next two years, which encouraged the introduction of new generics in the country. In the FY2018, the US Food and Drug Administration (FDA) fully approved nearly 781 generic drugs. This was reported to be a 90% increase from the drugs approved in FY 2014. The modern-era biosimilars and generics industry consists of a range of different companies that have gained global recognition both in terms of introducing new treatment options and in providing effective and safe FDA-approved medicines. Competition in the market continues to play a vital role in driving cost savings for the health care system and enhancing access to pharmaceuticals for US-based patients. Companies, like Teva Pharmaceutical Industries, Novartis International AG, Mylan NV, have been making several efforts to sustain their position in the market. A rise in the prevalence of chronic diseases, such as diabetes, Parkinson's disease, Alzheimer and cardiovascular diseases, along with the implementation of supportive policies by the US Government, represent some of the key factors driving the profitability of these companies.
Download your US Generic Drugs Market Report Sample for FREE!: https://www.imarcgroup.com/us-generics-market/requestsample
Teva Pharmaceutical Takes Measures to Maintain Profits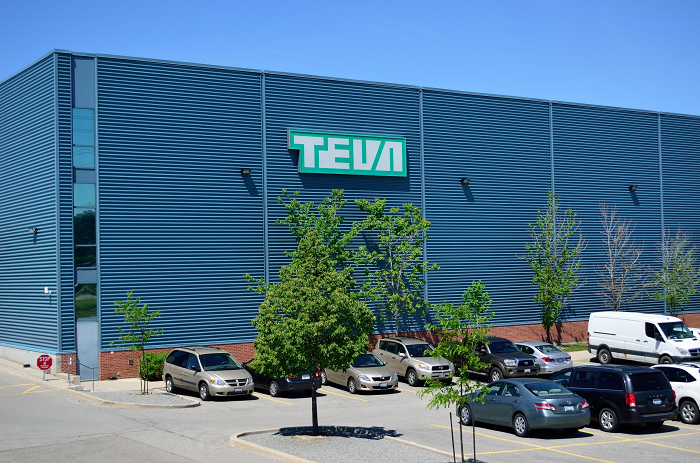 Teva Pharmaceutical accounted for the biggest share of around 21.6% of the total US generic drug industry in 2017. The company produces 120 billion tablets and capsules per year through 70 active pharmaceutical ingredients (API) and pharmaceutical facilities. During the first quarter of 2019, Teva experienced a drop of approximately 11% in its North American generics business due to price erosion, market dynamics and portfolio optimization.
To reel from the losses faced in the first quarter, the company made various changes in the second quarter of 2019. In March 2019, it introduced Diclofenac Epolamine Topical Patch, 1.3%, an authorized generic of Flector®1 Patch, 1.3 %, in the US. It is a nonsteroidal anti-inflammatory drug (NSAID) that is meant for topical treatment of acute pain caused by minor sprains, strains and contusions. The company also started investing in the expansion of its R&D capacity. In July 2019, it completed the purchase of several facilities in Pennsylvania to establish a North America Research & Development (R&D) campus. In August 2019, it announced the availability of the FDA-approved, generic version of EpiPen Jr®1 Auto-Injector, 0.15 mg, in almost all retail pharmacies across the country. Owing to these measures, Teva Pharmaceutical reported revenues of US$ 4.34 Billion, and GAAP gross profit of US$ 1,893 Million with a 43.7% margin, in the second quarter of 2019.
Find out the Top 10 Largest Generic Drug Companies in the USA