The global fingerprint sensor market size reached US$ 5.15 Billion in 2021. A fingerprint sensor is a component of the biometric security system that scans an individual's fingerprints to authenticate their identity. It provides authenticated users with secure and easy access to personal contact details, payment information, emails, location, and other types of encrypted data. It is fast, reliable, convenient, cost-effective, and can be seamlessly integrated into different devices. As a result, fingerprint sensors are widely adopted across electronics, government and law enforcement, aerospace, healthcare, defense and military, and travel and immigration industries.
As per the analysis by IMARC Group, the top fingerprint sensor companies are incorporating advanced technologies, such as artificial intelligence (AI), to enhance the accuracy of the authentication process and provide a personalized user experience. They are also deploying their solutions in smartphones to expand their consumer base. For instance, IDEMIA launched a new generation of MorphoWave contactless fingerprint terminals in January 2022, using which users can wave their hands in an easy and quick gesture to have their four fingerprints 3D-scanned and authenticated in less than one second. Moreover, various key players are engaging in collaborations and partnerships to strengthen their foothold in the global market. For instance, Thales Group collaborated with Mastercard and Bank Pocztowy in January 2022 to launch biometric cards in Poland. Under this partnership, the bank issued the cards to its customers to deliver enhanced security and support distanced transactions. Looking forward, IMARC Group expects the market value to reach US$ 12.4 Billion by 2027, expanding at a CAGR of 16.42% during the forecast period (2022-2027).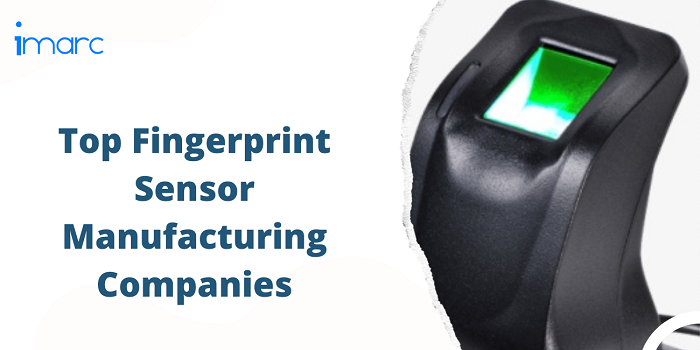 Request Free Sample Report: https://www.imarcgroup.com/fingerprint-sensor-market/requestsample
Top Fingerprint Sensor Manufacturing Companies Across the World:
Thales Group (3M Cogent Inc.)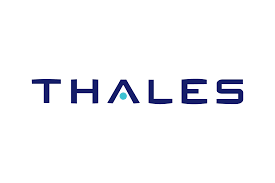 Establishment: 2000
Headquarters: Paris, France
Website: https://www.thalesgroup.com/
Thales Group is a multinational company that designs and builds electrical systems and provides services for the aerospace, defense, transportation, and security markets. It acquired the international security company Gemalto and combined it with its existing digital assets to provide digital security services. Presently, the company offers automated fingerprint identification systems, facial identification biometric enrollment, fingerprint card conversion systems, and mobile identification products.
Anviz Global Inc.

Establishment: 2001
Headquarters: California, the United States
Website: https://www.anviz.com/
Anviz Global is a multinational company that provides converged intelligent security solutions based on cloud and IoT technologies to enterprise clients globally. It also offers biometrics, video surveillance, intelligent smart home, and smart building solutions. The company provides solutions to partners in commercial, industrial, and governmental sectors. Presently, Anviz owns six subsidiary companies that serve clients in more than 140 countries across the globe.
Apple Inc.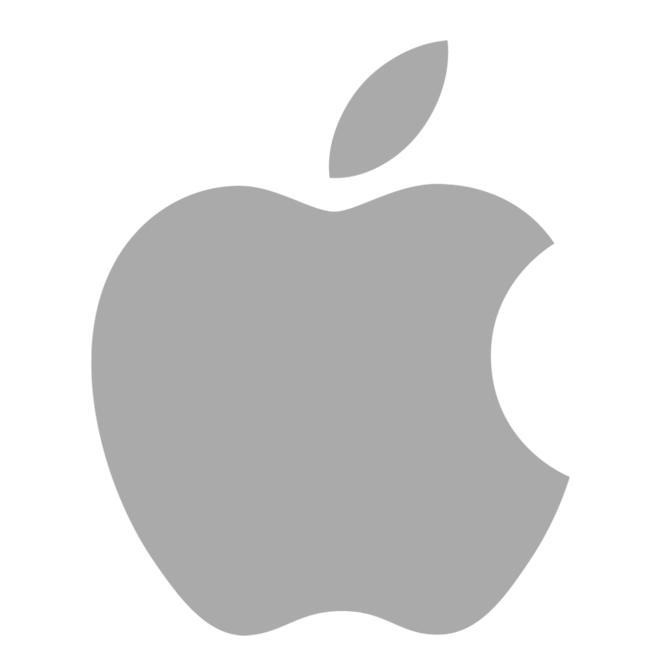 Establishment: 1976
Headquarters: California, the United States
Website: https://www.apple.com/in/
Formerly known as Apple Computer, Inc., Apple Inc. designs, manufactures, and markets smartphones, personal computers, tablets, wearables electronics, and various accessories. It acquired AuthenTec, a company focused on fingerprint reading and identification management software in 2012 to expand its product portfolio. Later on, the company launched one of its flagship products, Touch ID, an electronic fingerprint recognition feature that allows users to unlock devices, make purchases in various Apple digital media stores and authenticate Apple Pay apps. Presently, Apple sells its products through its retail and online stores, direct sales force, third-party cellular network carriers, wholesalers, retailers, and resellers.
BIO-Key International Inc.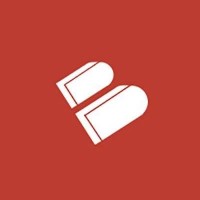 Establishment: 1993
Headquarters: New Jersey, the United States
Website: https://www.bio-key.com/
Formerly known as SAC Technologies, BIO-key is a trusted provider of biometric solutions worldwide. It develops and markets fingerprint identification biometric technology and software solutions, and enterprise-ready identity access management solutions for commercial, government, and education customers in the United States and internationally. Recently, the company has also launched BIO-key MobileAuth with PalmPositive, a mobile application that uses a palm scan to authenticate the user. With decades of expertise, BIO-key has a proven track record of successful IAM projects and strong customer relationships.
Egis Technology Inc.
Establishment: 2007
Headquarters: Taipei, Taiwan
Website: https://www.egistec.com/
Egis Technology Inc. engages in the IC design, research and development, testing, and sale of capacitive and lens-type fingerprint sensors in Taiwan, Asia, and the United States. It also offers data security and biometric identification software and hardware comprising universal two-factor fingerprint dongle and mobile authentication solutions. With more than a hundred patents worldwide, Egis is committed to providing solutions with innovation to offer an intuitive user experience while creating superior value for customers.
Fingerprint Cards AB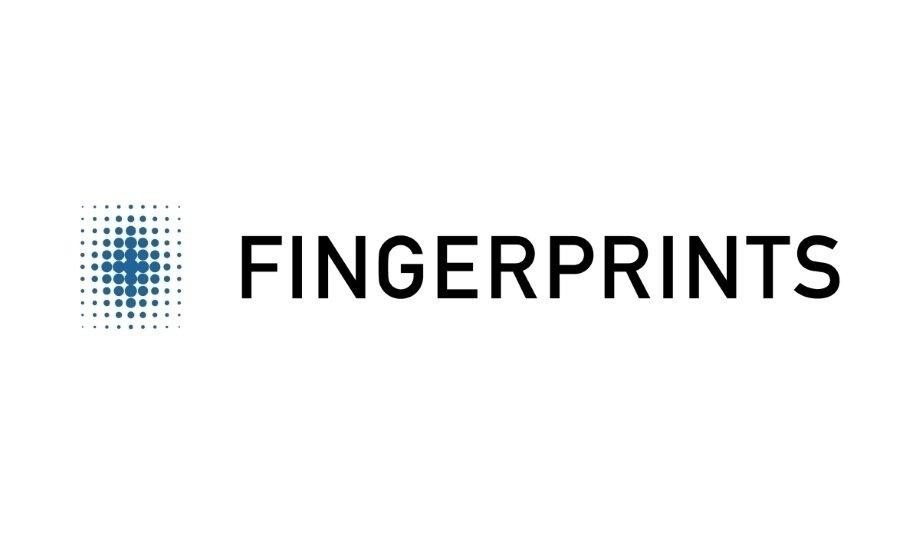 Establishment: 1997
Headquarters: Gothenburg, Europe
Website: https://www.fingerprints.com/
Fingerprint Cards AB develops, produces, and markets biometric systems and technologies. It offers biometric solutions for smartphones, PCs, tablets, smart cards, authentication keys, door locks, vehicles, the Internet of Things (IoT), and payment cards. It also offers various development tools for software development and production. Fingerprint Cards recently launched its 3rd and 4th generation biometric payment cards. It also entered into a partnership with Gentex to introduce touchless technology for rearview mirrors and the first automotive graded touch sensor. The company sells its products through distributors and resellers to customers based in Sweden, Asia, South and North America, Europe, the Middle East, and Africa.
IDEMIA (Advent International Corporation)

Establishment: 2007
Headquarters: Courbevoie, France
Website: https://www.idemia.com/
IDEMIA is a multinational technology company that provides identity-related security services, facial recognition, and other biometric identification products and software to private companies and governments. The company also offers biometric terminals that use facial or fingerprint recognition to international clients in the financial, telecom, identity, public security, and IoT sectors. However, IDEMIA was acquired by Advent International Corporation in 2016 and is presently working in more than 84 countries.
Idex Biometrics ASA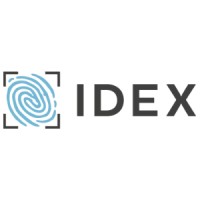 Establishment: 1996
Headquarters: Oslo, Norway
Website: https://www.idexbiometrics.com/about-idex/
IDEX Biometrics ASA is a company specializing in fingerprint imaging and recognition technology. It is engaged in developing and commercializing fingerprint authentication solutions optimized for use in smart cards, based on patented and proprietary sensor technologies, integrated circuit designs, and specialized firmware and software. It also provides hardware and software fingerprint solutions suitable for embedding into products to strengthen security and enhance user-friendliness products. At present, the company is operating across Europe, the Middle East and Africa, North America, and the Asia Pacific regions.
M2SYS Technology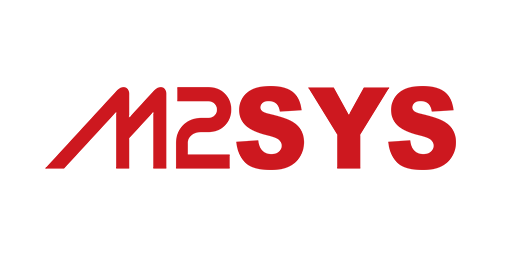 Establishment: 2001
Headquarters: Georgia, the United States
Website: https://www.m2sys.com/
M2SYS Technology is a global identity management company that provides biometric identity management software and hardware and enterprise software applications to public safety, workforce management, point of sale, healthcare, education, child care, transportation security, banking, and financial management companies. The company's diverse product portfolio includes a hybrid biometric platform, automated biometric identification solutions, border solutions, and voter ID solutions. M2SYS has also launched next-generation Intrinsic Human Recognition technology that can recognize people across any medium, within any industry, and for any business process or personal interaction.
Next Biometrics Group ASA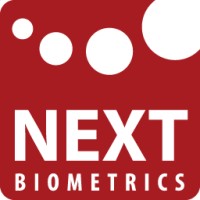 Establishment: 2004
Headquarters: Oslo, Norway
Website: https://www.nextbiometrics.com/
NEXT Biometrics Group ASA, along with its subsidiaries, is engaged in the research, development, manufacture, and commercialization of fingerprint technology and products in Asia. It offers flexible biometric subassemblies, fingerprint sensor modules and readers, face recognition software, and software and hardware development kits for USB and SPI modules. These products are used in point of sales terminals, government ID, smart cards, access control, and notebook applications. Moreover, the company sells its sensors to distributors of electronic components across the United States, India, Taiwan, and China.
NEC Corporation

Establishment: 1899
Headquarters: Tokyo, Japan
Website: https://www.nec.com/
Formerly known as Nippon Electronics Corporation, NEC Corporation is a multinational information technology and electronics company that provides IT and network solutions to business enterprises, communications services providers, and government agencies. It offers PCs, cloud computing, artificial intelligence (AI), an Internet of things (IoT) platform, and telecommunications equipment and software. The company also provides network infrastructure products, including core network equipment, mobile phone base stations, optical transmission systems, routers and switches, services, and management solutions. At present, NEC corporation serves the public, healthcare, retail and services, government and media, manufacturing, telecommunications, and finance industries across the globe.
Qualcomm Technologies Inc.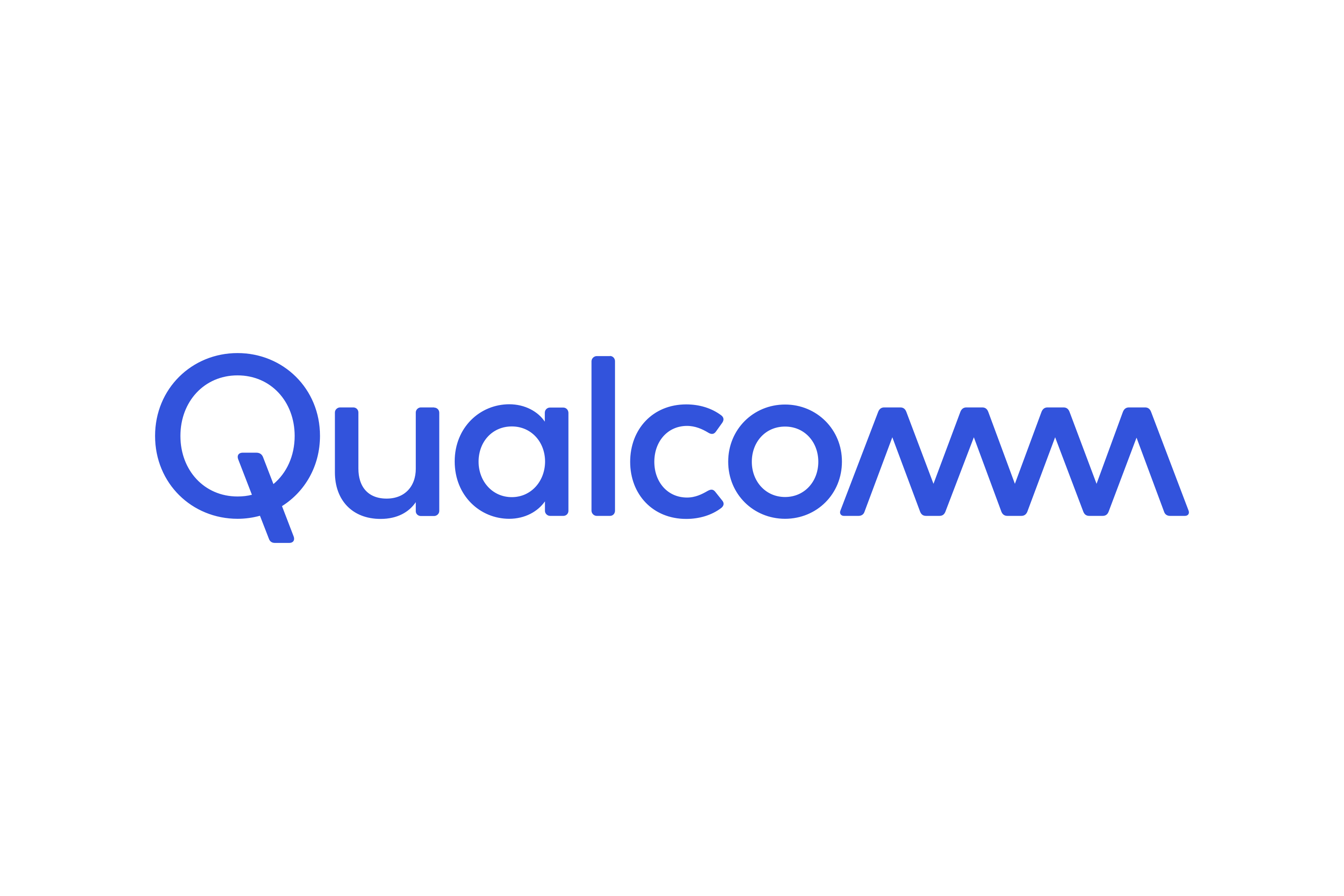 Establishment: 1985
Headquarters: California, the United States
Website: https://www.qualcomm.com/
QUALCOMM Incorporated engages in the development and commercialization of foundational technologies for the wireless industry worldwide. It operates through three segments: Qualcomm CDMA Technologies (QCT), Qualcomm Technology Licensing (QTL), and Qualcomm Strategic Initiatives (QSI). The company offers integrated circuits and system software based on 3G/4G/5G, development services, and related products to government and private agencies. It also grants licenses or provides rights to use portions of its intellectual property portfolio. Presently, the company has 170 offices in more than 30 countries.
Shenzhen Goodix Technology Co. Ltd.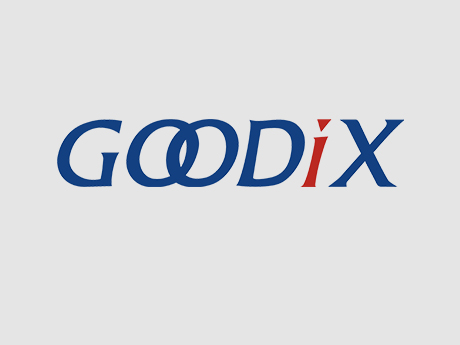 Establishment: 2002
Headquarters: Shenzhen, China
Website: https://www.goodix.com/
Formerly known as Shenzhen Huiding Technology Co., Ltd, Shenzhen Goodix Technology Ltd. is an integrated solution provider for applications based on IC design and software development. The company offers microcontrollers, Bluetooth low-energy SoC chips, heart rate sensors, fingerprint sensors, touchscreen, touch key controllers, and mousepad solutions. The company sells its products directly and through agents and distributors to module makers, integrated solution providers, and device manufacturers. With decades of experience and a team of more than 2,000 employees, Shenzhen owns 6,500 patents across the globe.
Sonavation Inc.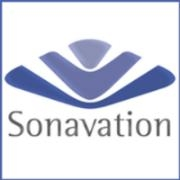 Establishment: 2006
Headquarters: Florida, the United States
Website: www.sonavation.com
Sonavation designs and develops ultrasound biometric fingerprint sensors for secure authentication into smartphones, wearables, tablets, automotive, and other connected devices. The company is known for its ultrasound technology and delivers a higher level of security through its robust architecture. This 3D ultrasound biometric technology is protected by 45 awarded patents and an additional 36 patents filed. The company was formerly known as Authorizer Technologies, Inc. and changed its name in April 2008.
Synaptics Incorporated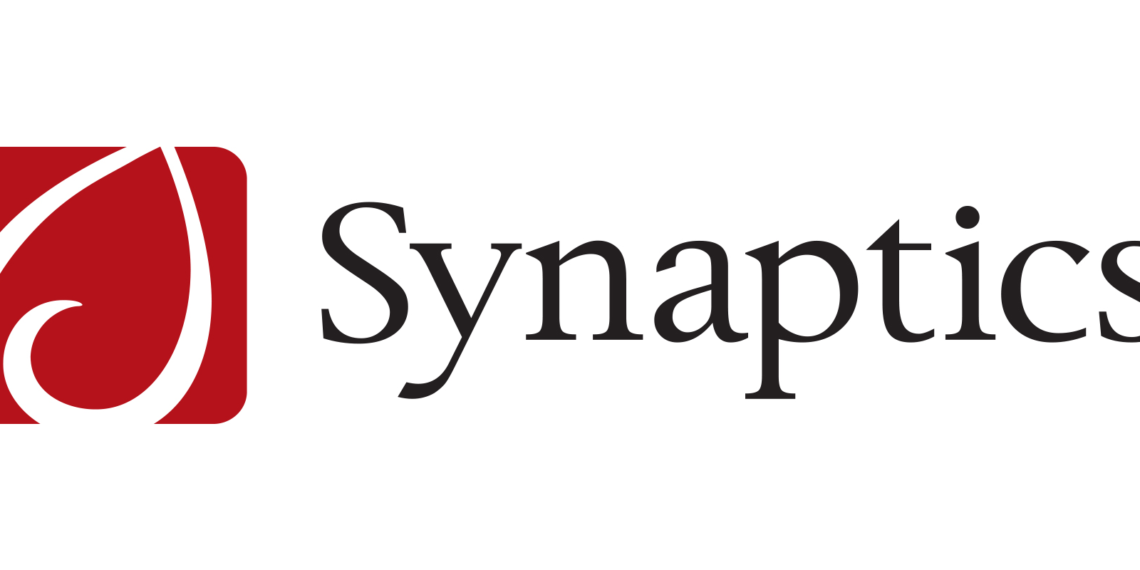 Establishment: 1986
Headquarters: California, the United States
Website: https://www.synaptics.com/
Synaptics Incorporated develops and supplies semiconductor products and solutions worldwide. It offers hardware and software, touchpads for computer laptops, touch, display driver, and fingerprint biometrics technology for smartphones, and touch, video, and far-field voice technology for smart home devices and automotive. The company is also known for its invention of the click wheel on the classic iPod. Currently, Synaptics sells its products through direct sales, outside sales representatives, distributors, and resellers to mobile and PC OEMs, IoT OEMs, and consumer electronics manufacturers.
Vkansee Technology Inc.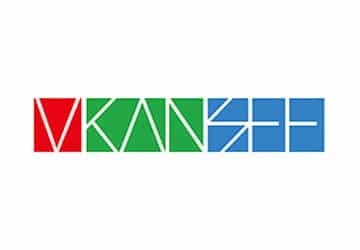 Establishment: 2013
Headquarters: Beijing, China
Website: https://vkansee.com/
Vkansee is the developer of the world's first and most secure under-glass patented and ultra-thin optical fingerprint sensor. It develops fingerprint capture and matching technology that enables mobile security for payment applications, data storage, and access control. The company majorly operates in China with support offices in Shenzhen and global sales offices in New York City.
About IMARC Group: IMARC Group is a leading market research and consulting company that offers management strategy and market research worldwide. The company has successfully done multiple projects in the fingerprint sensor industry, which has enabled clients to set up and expand their businesses. Some of the company's offerings include:
Market Research
Plant setup
Plant Expansion
Marketing and sales
Procurement and Distribution
Innovation and Product Development