The global smart lock market size reached US$ 1.9 Billion in 2022. A smart lock is an electro-mechanical system that performs the locking and unlocking function after receiving commands from an authorized source. It uses a cryptographic key to grant access to the user for a certain period. These commands are usually transmitted through wearable devices, smartphones, or tablets using Wi-Fi or Bluetooth. It also provides additional features such as sending notifications through SMS and e-mail and a video camera with recording capabilities to provide visuals of the person at the door. Owing to these properties, smart locks are widely adopted across commercial and residential sectors across the globe.
As per the analysis by IMARC Group, the top smart lock companies are integrating advanced technologies, such as cloud-based locking and unlocking, that enable the user to access these locks through a virtual device remotely. They are also introducing smart locks with embedded three-dimensional (3D) biometric fingerprint sensors and a built-in Wi-Fi feature that is also compatible with Alexa and Google Assistant. For instance, August Inc. (ASSA ABLOY) announced the launch of the Wi-Fi Smart Lock in January 2020, which sports a compact design and built-in Wi-Fi connection to eliminate the need to pair smart locks with an external bridge. Moreover, various key players are also investing in research and development (R&D) activities and engaging in mergers and acquisitions (M&As) to strengthen their foothold in the global market. Looking forward, IMARC Group expects the market value to reach US$ 5.4 Billion by 2028, expanding at a CAGR of 19.8% during the forecast period (2023-2028).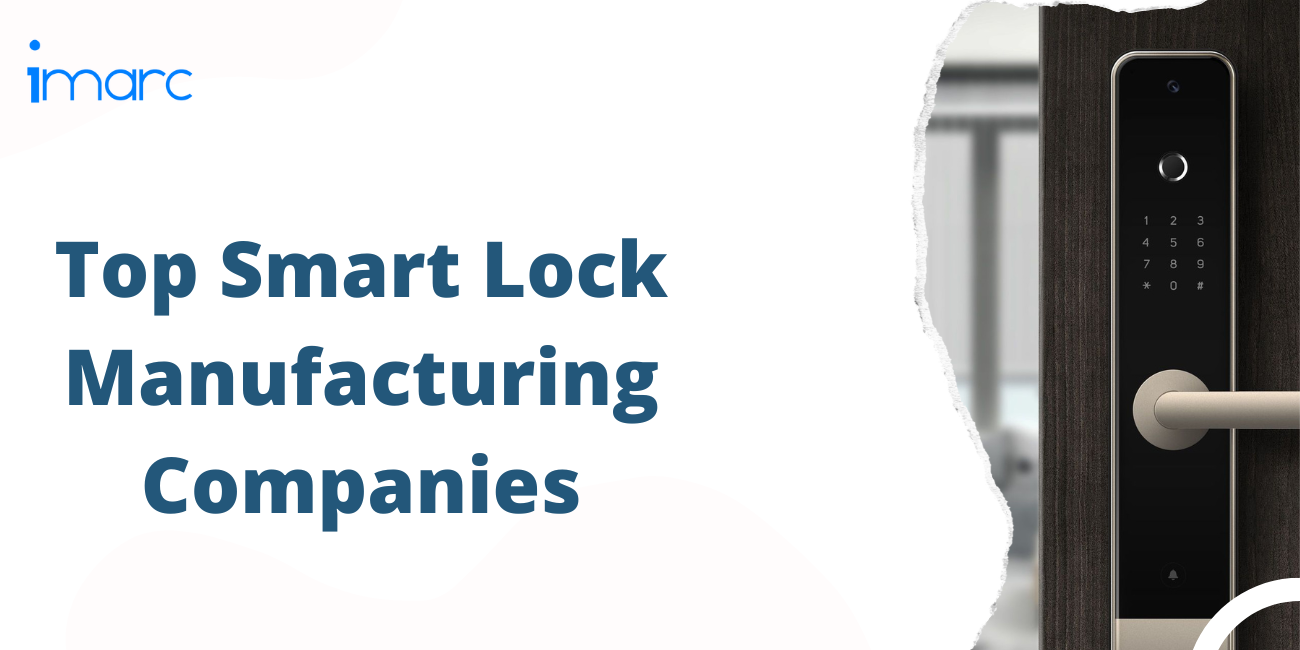 Request Free Sample Report: https://www.imarcgroup.com/smart-lock-market/requestsample
Best Smart Locks Companies and Manufacturers Across the World:
Assa Abloy AB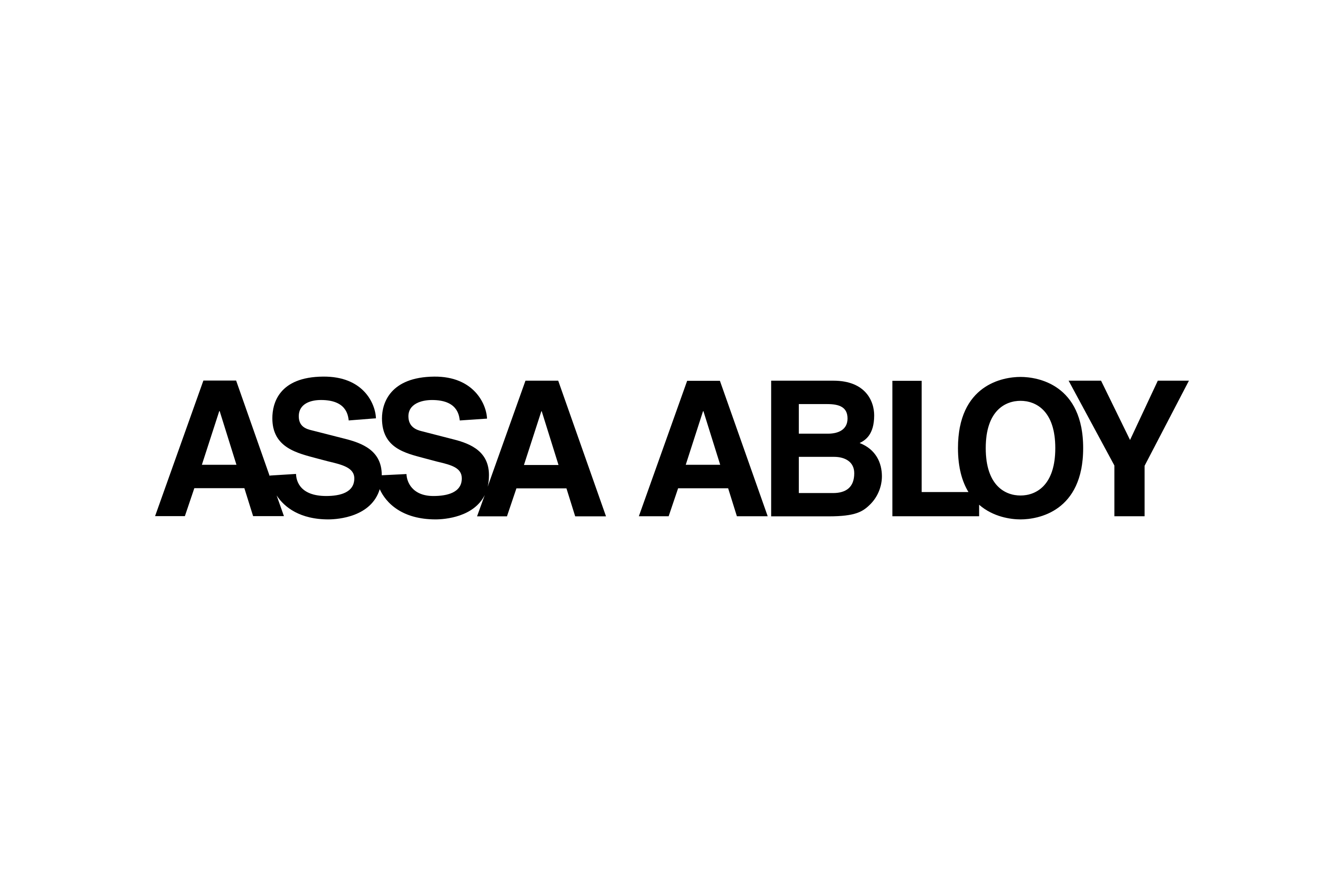 Establishment: 1994
Headquarters: Stockholm, Sweden
Website: https://www.assaabloy.com/
ASSA ABLOY was created in 1994 by the merger of two separate companies, ASSA and Abloy. The company presently offers products and services related to locks, doors, gates, and entrance automation. It manufactures mechanical and electro-mechanical locks, digital door locks, cylinders, door fittings, door frames, access control devices, fire doors, and hardware products. It also provides identity solutions, such as identity and access management, biometrics, authenticity and brand protection products, contactless RFID tags and transponders, and government IDs to companies, government and state institutions, healthcare, education, and financial industries. Currently, Assa Abloy operates in 70 countries and sells its product under the brands:

Allegion Plc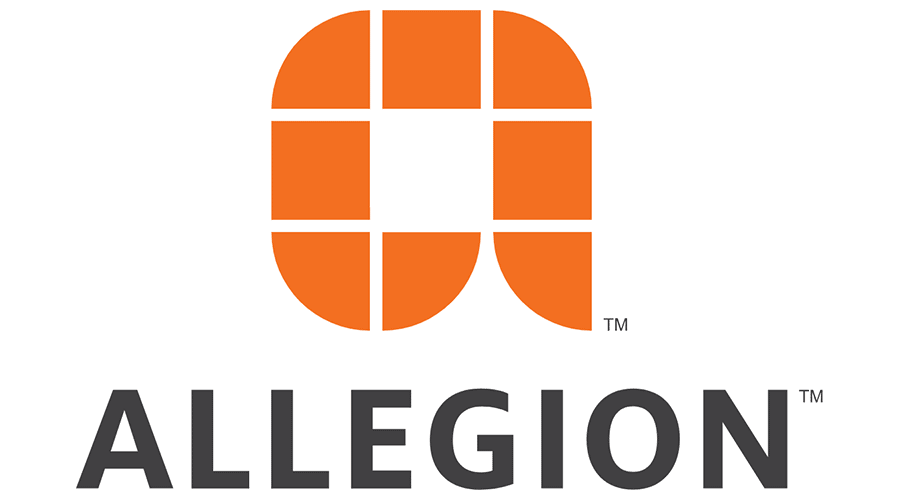 Establishment: 1908
Headquarters: Dublin, Ireland
Website: https://www.allegion.com/
Allegion Plc is a well-known provider of security products for homes and businesses. It offers door closers, controls, exit devices, portable locks, key systems and services, electronic security products, access control systems, time, attendance, workforce productivity systems, and other accessories. It sells its products and solutions to end-users in institutional, commercial, and residential facilities, including education, healthcare, government, hospitality, commercial office, and single and multi-family residential markets. The company also owns various brands, including:
CISA
Interflex
LCN
Schlage
SimonsVoss
Von Duprin

DormaKaba Holding AG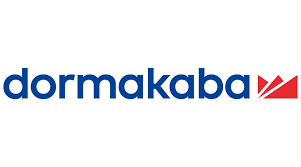 Establishment: 2015
Headquarters: Rumlang, Switzerland
Website: https://www.dormakabagroup.com/
Dormakaba Holding AG is a global security group formed by the merger of the Dorma and Kaba companies in 2015. It operates through five segments, namely access solutions AMER, access solutions APAC, access solutions DACH, access solutions EMEA, and key and wall solutions. The company offers door hardware products, such as door closer systems, door locks, escape route systems, and entrance systems to hotels, shops, sporting venues, airports, hospitals, homes, and offices. At present, Dormakaba employs around 15,000 employees working in more than 50 countries across the globe.
Spectrum Brands Holdings, Inc.
Establishment: 1906
Headquarters: Wisconsin, the United States
Website: https://spectrumbrands.com/
Formerly known as Rayovac, Spectrum Brands Holdings, Inc. operates as a branded consumer products company worldwide. The company manufactures and markets home appliances under various brand names, including
Black & Decker
Remington
George Foreman
Russell Hobbs
Under the hardware and home improvement segment, the company offers residential locksets, hardware, and plumbing products. The company sells its products through retailers, e-commerce and online retailers, wholesalers, and distributors.
Salto Systems S.L.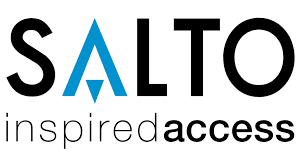 Establishment: 2001
Headquarters: Gipuzkoa, Spain
Website: https://saltosystems.com/
Salto Systems manufactures and distributes security products. The company develops and markets access control platforms, electronic locking solutions, and related software products. Since its establishment, Salto has been redefining the access control world by continually being the first to anticipate market needs in a rapidly evolving marketplace. Presently, it offers electronic locks, energy-saving devices, lockers locks, access controllers, and electronic cylinders. The company operates 40 offices and 28 subsidiary companies. It also employs 1200 employees and 220 professionals dedicated to designing and developing new technologies applied to access control and infrastructure management.
Onity, Inc.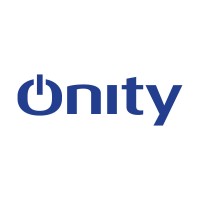 Establishment: 1941
Headquarters: Oregon, the United States
Website: https://www.onity.com/
Onity, Inc. is a leading manufacturer of electronic locking systems. From its beginning as a lock manufacturer, the company is now a leading global provider of electronic locking systems in many industries. The company's expanding portfolio of facility management products includes energy management systems, electronic in-room safes, electronic locking solutions, and mobile key solutions. It serves customers across hospitality, vacation rental, corporate, education, government, and marine industries. With over 4 million electronic locks installed worldwide, the company has customers in around 125 countries.
Cansec Systems Ltd.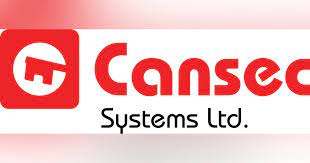 Establishment: 1987
Headquarters: Ontario, Canada
Website: https://www.cansec.com/
Cansec Systems is a leading manufacturer specializing in the design and manufacture of innovative proximity, biometrics, and keypad access control systems. It offers access control systems and access control peripherals to clients across Canada. It sells and markets its product through a growing network of authorized dealers and distributors. Moreover, the company recently launched its advanced product Webster, which can support up to 8 doors without any additional software or subscription fees.
Gantner Electronic GmbH

Establishment: 1982
Headquarters: Vorarlberg, Austria
Website: https://www.gantner.com/
GANTNER is the leading producer and developer of integrated NFC system solutions. It provides solutions based on NFC/RFID technology to leisure facilities such as fitness clubs, attraction and water parks, public pools and spas, as well as commercial, educational, and healthcare institutions. It also offers access control, electronic locking for lockers, cashless payment, and ticketing software. The company has been a part of Salto Group since 2020 and is presently working in more than 70 countries across the globe.
Master Lock Company LLC

Establishment: 1921
Headquarters: Wisconsin, the United States
Website: https://www.masterlock.com/
Master Lock Company, an operating unit of Fortune Brands Home & Security, Inc., is one of the leading manufacturers of padlocks, combination locks, safes, and related security products. It offers a wide range of innovative security and safety solutions for consumer, commercial, and industrial end-users. It provides backpack locks, bike locks, adjustable locking cables, built-in combination, and built-in keyed locks, padlock accessories, and rekeying kits and tools. The company has also acquired Sentry Safe to leverage a global network, enter new segments, add meaningful scale to its existing operations and gain innovation and channel expansion opportunities.
MIWA Lock Co.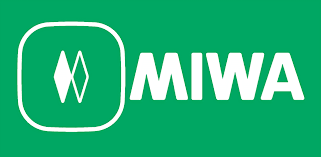 Establishment: 1945
Headquarters: Tokyo, Japan
Website: https://www.miwalock.com/
MIWA Lock Co. is among the leading lock manufacturers across Japan. Since its establishment, the company has grown to become Japan's foremost provider of high-performance locks and security systems. Its diverse product portfolio includes electronic RFID locks, door control units, elevator card readers, perimeter access control units, exit devices and safes, and cylindrical locks. Presently, MIWA comprises more than 15,000 employees with global offices across Canada, Japan, and the United States and a wide customer base in more than 50 countries around the world.
Samsung Electronics Co. Ltd.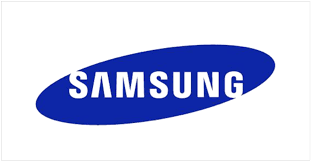 Establishment: 1969
Headquarters: Suwon, South Korea
Website: https://www.samsung.com/
Samsung Electronics Co., Ltd. primarily engages in consumer electronics, information technology, mobile communications, and device solutions worldwide. It provides home appliances, including smart locks, sound devices, smartphones, tablets, monitors, smart and LED signages, and medical equipment. It is also engaged in consulting, technology, cloud services, venture capital investment, enterprise automation solutions, connected services, installation and optimization services for network devices, and digital advertising platforms. The company serves retail, hospitality, finance, transportation, education, government, manufacturing, public safety, and healthcare industries, with more than 10,000 researchers and developers working overseas.
Amadas Inc.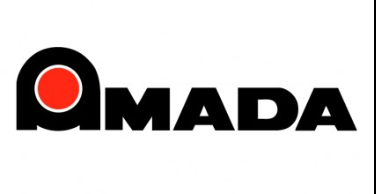 Establishment: 2014
Headquarters: Seoul, South Korea
Amadas Inc. is engaged in providing integrated IoT solutions that can meet the core market needs for security, convenience, and design. It sells and markets smart lever locks made of stainless steel that can be easily installed on various doors at homes, offices, and warehouses. The company's flagship products include Touch, IoT, and Jewelry lever locks that are equipped with built-in Bluetooth technology and can be accessed through smart devices using Amadas mobile app. The company has also received the Gold Prize at the 2015 Hyundai Engineering & Construction Technology Awards and won an award from the 2015 IT Convergence Entrepreneur Award from the Ministry of Trade, Industry & Energy in Korea.
Sentrilock, LLC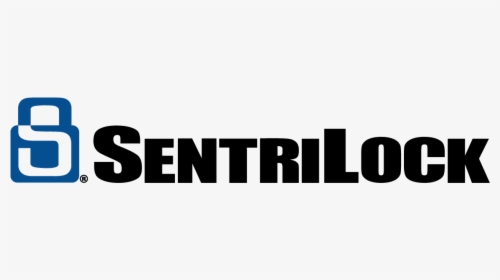 Establishment: 2002
Headquarters: Ohio, the United States
Website: https://www.sentrilock.com
Sentrilock LLC manufactures and sells electronic lockbox systems for the real estate and property management industry. It is owned by the National Association of REALTORS (NAR), America's largest trade association involved in all aspects of the residential and commercial real estate industries. The company has recently launched a new production facility in Ohio to increase its existing production capacity to 200,000 lockboxes each year.
Avent Security

Establishment: 2013
Headquarters: Guangdong, China
Website: https://www.aventsecurity.com/
Avent Security is a professional, smart door lock manufacturer that specializes in fingerprint door locks, password door locks, and RF card hotel locks, along with OEM services. With years of experience, the company has served thousands of households and projects worldwide with superior smart locks. Presently, Avent Security invests 15% of its annual profits into product development to introduce five new smart door locks every year.
Dessmann Schliessanlagen GmbH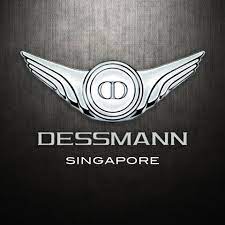 Establishment: 2008
Headquarters: Stuttgart, Germany
Website: http://dessmannlock.com/
DESSMANN is one of the leading companies in smart homes and security. It incorporates advanced technologies such as fingerprint algorithms, system security, related data storage, cloud computing, and artificial intelligence in its smart locks to meet diverse customer needs in various markets. Presently, the company operates offices and facilities in many countries and offers its digital locks in Indonesia, Singapore, China, Europe, and Latin America. However, it is planning to widen its consumer base in Vietnam, Malaysia, and Thailand in the near future.
About IMARC Group: IMARC Group is a leading market research and consulting company that offers management strategy and market research worldwide. The company has successfully done multiple projects in the smart lock industry, which has enabled clients to set up and expand their businesses. Some of the company's offerings include:
Market Research
Plant setup
Plant Expansion
Marketing and sales
Procurement and Distribution
Innovation and Product Development