The North America secondary wood products market size reached US$ 286.1 Billion in 2018. By 2024, the market value is projected to reach US$ 322.1 Billion, at a CAGR of more than 2% during 2019-2024. As per the analysis by IMARC Group, the top secondary wood products companies in North America are continually focusing on introducing personalized and DIY furniture on account of their increasing popularity in the region, especially among the millennials. Apart from this, the industry is also experiencing a rise in the demand for multifunctional and luxury secondary wood products, which are associated with high aesthetic value.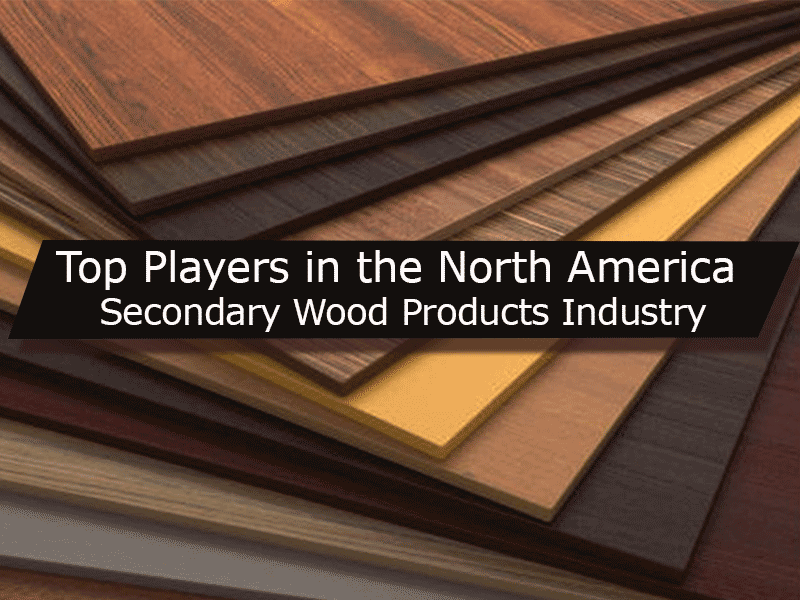 Download your North America Secondary Wood Products Market Report Sample for FREE!: https://www.imarcgroup.com/north-america-secondary-wood-products-market/requestsample
Largets Luxury Secondary Wood Products Manufacturers in the North America:

Ashley Furniture Industries, Inc.
Establishment: 1945
Headquarter: United States
Website: https://www.ashleyfurniture.com/
Ashley Furniture Industries, Inc., founded by Carlyle Weinberger, is owned by the father-and-son duo Ron and Todd Wanek. The company represents one of the largest furniture manufacturers in the United States, which manufactures home furnishing items including bedding, recliners, bedroom furniture, school furniture and upholstered living room sets. It manufactures only around two-thirds of its products and imports the remaining from Asia. It sells its furniture products through more than 6,000 retail partners across the globe. The company is well known for its contemporary furniture designs as well as colors.
Steelcase
Establishment: 1912
Headquarter: Michigan, United States
Website: https://www.steelcase.com/
Steelcase, which was first established as the Metal Office Furniture Company, offers an integrated portfolio of furniture settings, user-centered technologies and interior architectural products to consumers across the globe. Its portfolio comprises three core brands, which include Steelcase, Coalesse and Turnstone. These brands collectively offer metal and wood office furniture, computer support furniture, tables, desks and office lighting. Besides this, the company also provides computer-assisted programs for consumers who want to plan and manage offices, lease programs and office-worker public opinion surveys.
HNI Corporation
Establishment: 1944
Headquarter: United States
Website: https://www.hnicorp.com/
HNI Corporation is a family of leading brands that offers products as well as services for offices and homes. The company designs, produces and sells a wide range of office furniture systems and seating. Its product portfolio includes panel-based and freestanding furniture systems, and complementary products such as tables, seating, storage and relocatable architectural walls. It also offers storage options that are designed either to be integrated into the office systems products or for functioning as freestanding furniture in office applications. The company manufactures its furniture in Iowa, Georgia, Indiana, China, India, New York and North Carolina.
Herman Miller, Inc.
Establishment: 1981
Headquarter: United States
Website: https://www.hermanmiller.com/
Herman Miller, Inc. researches, designs, manufactures, sells and distributes textiles, home furnishings seating products, office furniture systems, other freestanding furniture elements and related services. The Company's segments include North American Furniture Solutions; Specialty and Consumer; and EMEA, Latin America, and Asia Pacific (ELA) Furniture Solutions. The North American Furniture Solutions segment comprises operations that are associated with the designing, manufacturing, and selling of furniture products for work-related settings in the United States and Canada. The ELA Furniture Solutions segment primarily includes operations, which are associated with the production and marketing of furniture products in the Latin America, Europe, Middle East and Africa (EMEA), and Asia-Pacific geographic regions.
Weyerhaeuser Company
Establishment: 1900
Headquarter: Seattle, United States
Website: https://www.weyerhaeuser.com/
Weyerhaeuser Company is one of the leading wood products company which manufactures timber and forest products. It is a 100-year-plus firm that places importance on the design, environment, community service, and the overall well-being of the customers as well as employees. Founded in 1900 by Frederick Weyerhaeuser, the company now represents the largest producers of sustainable forest products in the world. The company primarily operates through various focused brands, businesses and distribution channels, and offers cedar, decking and railing, design services, engineered lumber, insulation and weatherization, lumber products, OSB, plywood and panels, roofing, metal, forming and industrial, siding and trim, and specialty lumber.
About IMARC Group: IMARC Group is a leading market research and consulting company that offers management strategy and market research worldwide. The company has done multiple projects on the global secondary wood products industry and regioanl USA, Canada, which has enabled clients to set up and expand their businesses successfully.
Market Research
Plant setup
Plant Expansion
Marketing and sales
Procurement and Distribution
Innovation and Product Development