Smart televisions (TVs) refer to a new generation of internet-connected TVs with Web 2.0 feature that offers an interactive experience to users. They include built-in Wi-Fi and an Ethernet port to gain home networking access, and stream videos, music and games. These TVs can also play 4K content from online streaming apps and websites, such as Netflix, YouTube and Amazon Prime. Some of the modern smart TVs are also embedded with voice-assistants, including Amazon Alexa and Google Assistant.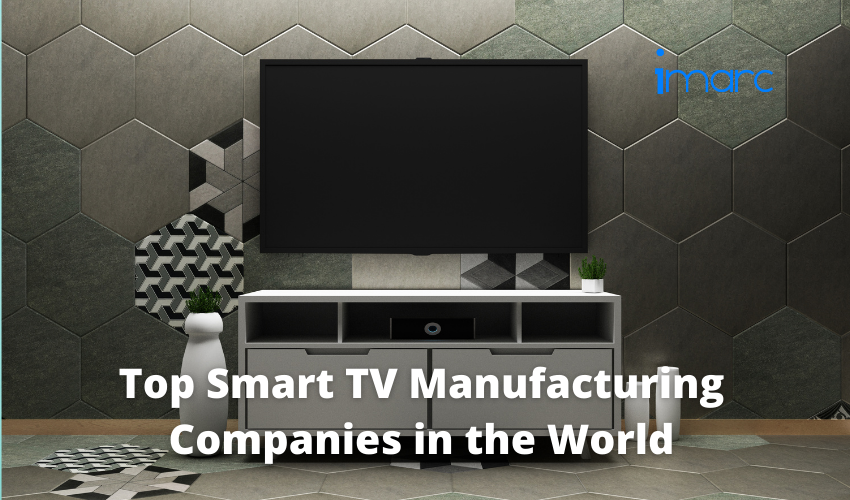 Download your Global Smart TV Market Report Sample for FREE!: https://www.imarcgroup.com/smart-tv-market/requestsample
Smart TVs enable the users to search and view photos, videos and movies on the Web, on a satellite TV channel, cable TV channel or a local storage device. With internet connectivity as their main feature, several modern TVs are embedded with popular apps to deliver on-demand streaming content. Over the past few years, manufacturers in the industry have focused on improving the user interface (UI) design of smart TVs, which includes surround sound technologies and rich contrast ratios to offer visually appealing graphics and skins. Also, they are introducing interactive program guide (IPG) and electronic program guides (EPG) for consistently providing updated menus, displaying broadcast scheduling or programming information for both upcoming and current programs. The advent of advanced display technologies like QLED and OLED have also enabled various market players to reduce the overall weight and thickness of large display TVs while enhancing the lighting, sharpness and color quality of the display.
Product Innovations and Expanding Capacity Driving the Market
Currently, some of the major manufacturers in the market, such as Samsung, LG, Sony, Apple, Philips and Panasonic, are majorly investing in the expansion of their production capacities to cater to the increasing global demand. For instance, in 2018, LG Display, a brand of the South Korea-based electronics company, LG Electronics, announced that it aims to invest US$ 18 Billion for manufacturing 10 million OLED TV panels by 2021. Similarly, the South-Korea-based multinational conglomerate, Samsung Electronics, launched the QLED 8K televisions in 2019, which feature artificial intelligence (AI) upscaling, pixel-less imagery and offer 16 times the resolution of full HD televisions. The global smart TV market reached a value of US$ 202.1 Billion in 2020. Looking forward, IMARC Group expects the market to exhibit moderate growth during 2021-26.
Samsung Electronics: Financial Performance and Coping with Loss
In the third quarter of 2019 (Q3 2019), the South Korea-based multinational conglomerate, Samsung Electronics, posted quarterly revenue of KRW 62 trillion and quarterly operating profit of KRW 7.78 trillion. The profits have declined significantly as compared to 2018, but have improved from Q2 2019. The improvement is attributed to the stronger sales of smartphones and OLED screens. The company reported a year-on-year decline in the earnings from the Memory Business as the prices of memory chip continue their downward course. On the other hand, the logic chip business of Samsung witnessed a rise in the demand for display driver ICs (DDIs) and image sensors with a price decline in mobile application processors (APs).
The consumer electronics division of Samsung includes the Digital Appliances and Visual Display businesses. It reported consolidated revenue of KRW 10.93 trillion with KRW 0.55 trillion in operating profit for Q3 2019. The division reported a year-on-year decline in profit from the TV business amid pricing pressure arising from intensifying competition. This decline was posted despite a rise in sales of premium models, such as ultra-large size TVs and QLEDs. The company plans to recover from this loss by focusing its large panel business on quantum-dot (QD) displays while addressing value-added products through the existing LCD business, like high-end monitors and ultra-large and 8K TVs.
For Q4 2019, Samsung's visual display business projects that the demand for TV will witness a slight decrease led by unfavorable foreign exchange rates and global economic sluggishness. To mitigate the blow of this decline, the company plans to increase the sales of QLED smart TVs and expand the portfolio of super-large screen products for the premium market. During global sports events, like the Olympic Games in Tokyo, the demand for TVs or smart TVs is expected to revive where the company plans to seek business growth from MicroLED TVs and 8K TVs.

About IMARC Group: IMARC Group is a leading market research and consulting company that offers management strategy and market research worldwide. The company has done multiple projects on the global smart tv industry and regional North America, which has enabled clients to set up and expand their businesses successfully.
Market Research
Plant setup
Plant Expansion
Marketing and sales
Procurement and Distribution
Innovation and Product Development