The global subscription box market size reached US$ 22.7 Billion in 2021. A subscription box refers to the delivery of niche-oriented items on a recurring basis, such as monthly, half-yearly, or yearly. It includes randomly selected items by the service provider or customized products as per consumer preferences. These service providers serve a wide range of customers and cater to specific needs and interests. Over the years, subscription box has gained immense popularity among consumers due to their unique features, such as unique items inside the box and aesthetic representation of the contents. As a result, it is extensively adopted across personal grooming and hygiene, health and fitness, food and beverages (F&B), childcare, apparel, books, and pet care industries.
As per the analysis by IMARC Group, the top subscription box companies are promoting their products on social media platforms to create brand awareness. They are also collaborating with social media vloggers, bloggers, and influencers to expand their consumer base. Besides this, several leading players are introducing long-term subscription services to develop customer loyalty and cater to specific consumer tastes and preferences. In addition, they are engaging in mergers and acquisitions (M&As) and partnerships to strengthen their foothold in the market. For instance, Unilever plc, a multinational consumer goods company, acquired Dollar Shave Club in 2016 to expand its product portfolio into the male grooming niche. Looking forward, IMARC Group expects the market to reach US$ 65.0 Billion by 2027, expanding at a CAGR of 18.3% during the forecast period (2022-2027).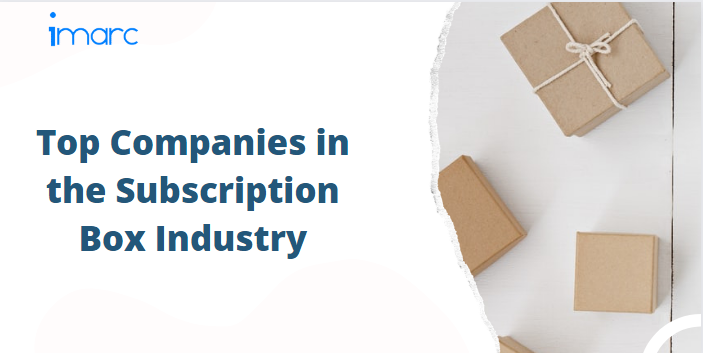 Request Free Sample Report: https://www.imarcgroup.com/subscription-box-market/requestsample
Best Subscription Box Companies and Brands:
Amazon Subscribe & Save (Amazon.com, Inc.)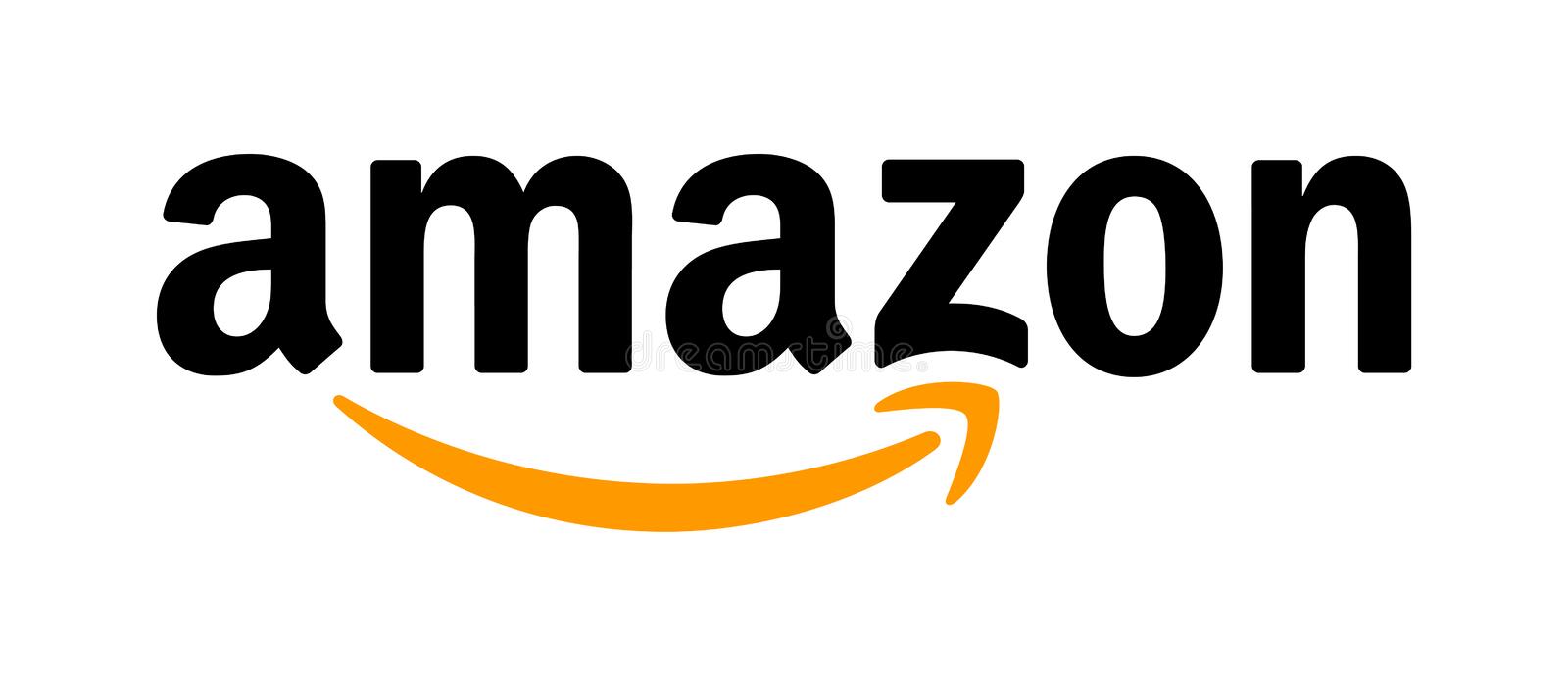 Establishment: 1994
Headquarters: Washington, the United States
Website: https://www.amazon.com/
Amazon.com, Inc is a multinational technology company that focuses on e-commerce, cloud computing, digital streaming, and artificial intelligence. The company runs Amazon Subscribe and Save service, using which customers can get automatic delivery of grocery products that are frequently consumed, such as diapers, baby care, laundry products, grocery, beauty, personal care, stationery, and pet products, with discounts, free shipping and affordable prices. It also includes automatic e-mail reminders allowing customers to make changes as needed or cancel the subscription at any time.
BarkBox
Establishment: 2011
Headquarters: New York, the United States
Website: https://bark.co/
BarkBox is a monthly subscription service providing dog products and services to consumers. It operates in two segments, direct-to-consumer, and commerce. It also designs satisfying treats, playstyle-specific toys, personal meal plans with supplements, and dog-first experiences designed to foster the health and happiness of dogs. The company offers four monthly themed boxes, namely box, a customized box of themed toys and treats for the dog; Super Chewer, a collection of tough toys, treats, and chews; Bright, which contains products for the oral health of the dog and Eats, including delivery of dog meals according to their health and allergies. Moreover, BarkBox sells BARK home products through BarkShop.com, online marketplaces, and brick-and-mortar retailers.
Birchbox (FemTec Health)

Establishment: 2010
Headquarters: New York, the United States
Website: https://www.birchbox.com/
Birchbox is an online monthly subscription service that sends a box of four to five samples of makeup or other beauty products to its customers on a monthly basis. These products include skincare items, perfumes, organic-based products, and various other cosmetics. The company started to enable its customers to buy samples of various beauty products and later on buy the full-sized versions from the marketplace. However, the company was acquired by FemTec Health in 2021.
Blue Apron Holdings Inc.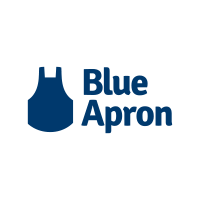 Establishment: 2012
Headquarters: New York, the United States
Website: https://www.blueapron.com/
Blue Apron Holdings, Inc. is a direct-to-consumer (D2C) platform that delivers original recipes with fresh and seasonal ingredients. It offers subscription boxes with ingredients and suggested recipes to cook different cuisines using the pre-ordered ingredients. It also operates Blue Apron Market, an e-commerce platform that provides utensils, pantry items, cooking tools, and other products. In addition, the company offers Blue Apron Wine, a wine delivery service that sells wines. Presently, it serves young couples, families, singles, and empty nesters through order selections on the website or mobile application.
Dollar Shave Club, Inc. (Unilever plc)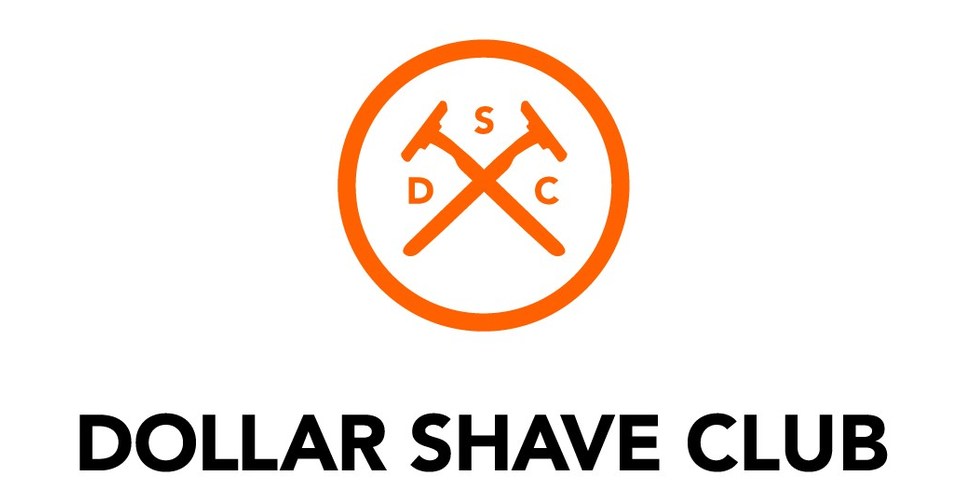 Establishment: 2011
Headquarters: California, the United States
Website: https://www.dollarshaveclub.com/
Dollar Shave Club is an e-commerce company that delivers personal care and grooming products. It primarily delivers razor blades, shaving cream, wipes, soaps, creams, oral care, hair styling, deodorant, skincare, and fine fragrance on a monthly basis. Since its establishment, the company has evolved from a one-product subscription company to a multinational, multi-channel, cross-category lifestyle brand. However, Unilever PLC acquired the Dollar Shave Club in 2016 to expand its reach to millennial consumers.
FabFitFun

Establishment: 2010
Headquarters: California, the United States
Website: https://fabfitfun.com/
FabFitFun is a lifestyle membership that is well known for its flagship product, the FabFitFun Box. The box includes beauty, fashion, fitness, wellness, home, and tech-related products. Along with the Box, FabFitFun members also receive access to year-round benefits, including FabFitFunTV, a streaming video service that offers on-demand wellness content, the FabFitFun online Community, and several members-only shopping experiences. The company recently launched two new features, namely Shop with Friends and FabFitFun Week, to expand its consumer base. Shop with Friends is a social commerce feature that provides members and their friends with an interactive shopping experience. On the other hand, FabFitFun Week includes a week's worth of deals for members, along with a few surprises.
Glossybox (The Hut.com Ltd.)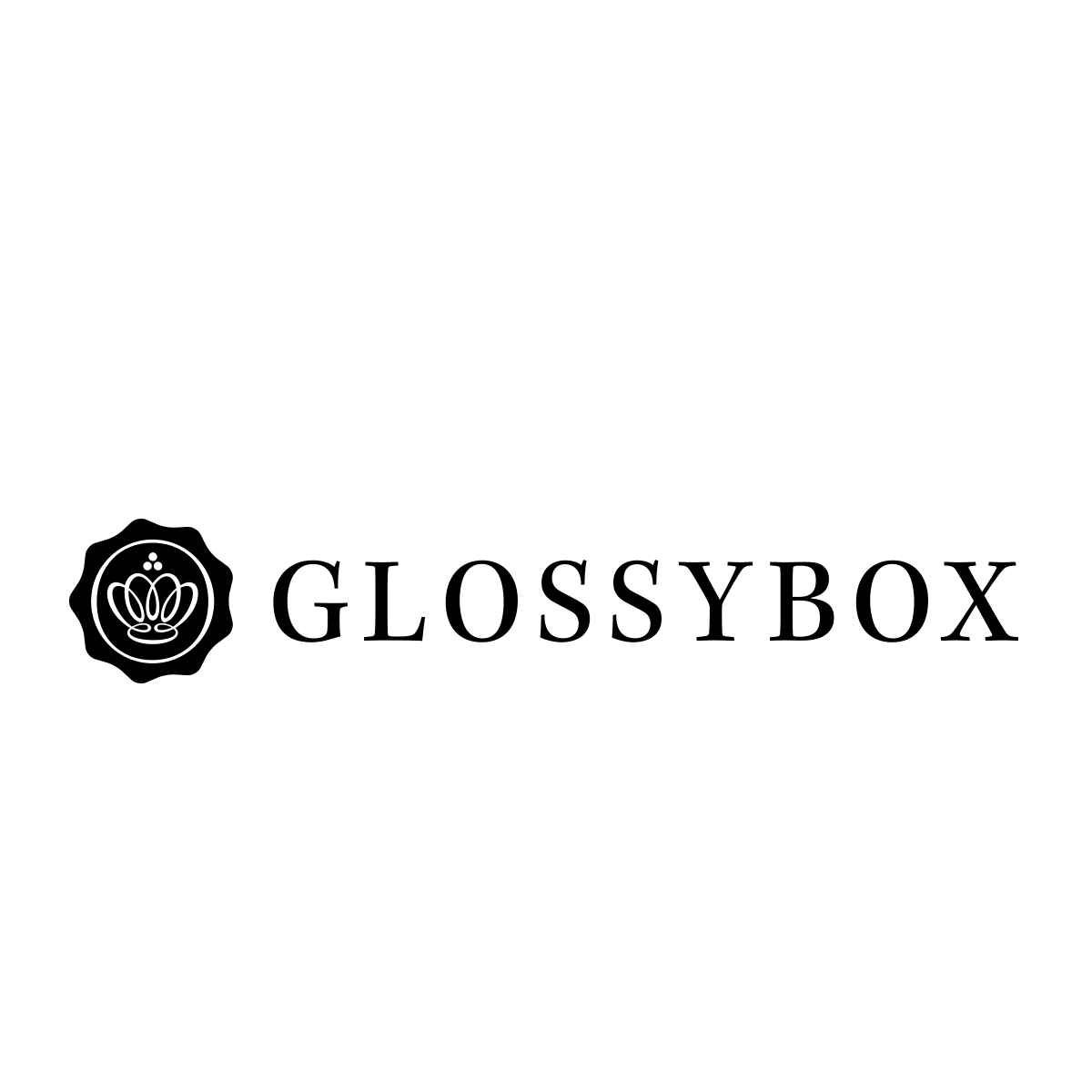 Establishment: 2011
Headquarters: Berlin, Germany
Website: https://www.glossybox.com
GLOSSYBOX is an online subscription service delivering high-end beauty products directly to its users' doorstep. It includes makeup, skincare, fragrance, and haircare from a huge array of international beauty brands. Along with these curated beauty products, the company also sends Glossymag magazines featuring interviews and top beauty tips. At present, the company employs 150 individuals across 10 countries. However, the company was acquired by The Hut Group (THG), an e-commerce company based in the United Kingdom.
Grove Collaborative Inc.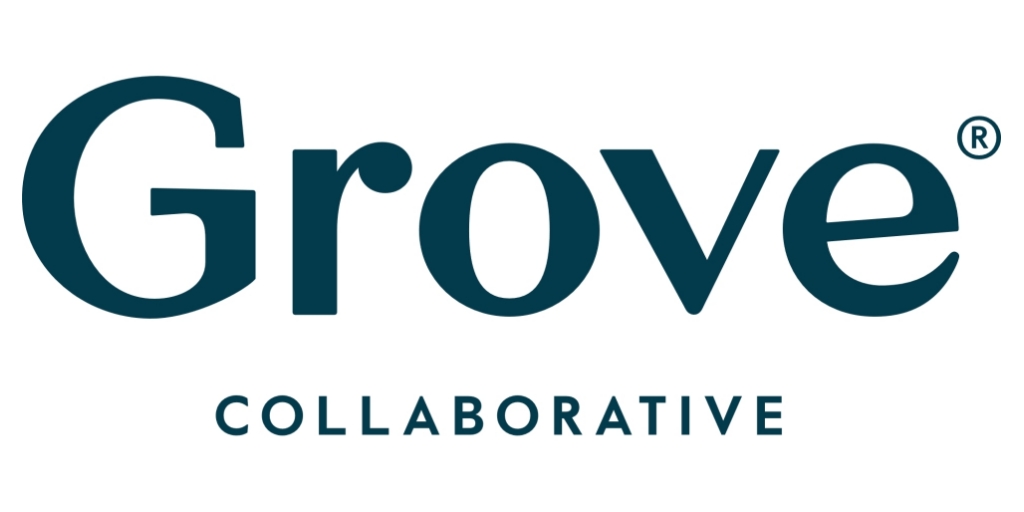 Establishment: 2012
Headquarters: California, the United States
Website: https://www.grove.co/
Grove Collaboratives is a home delivery service company that primarily offers environment-friendly and non-toxic products. It offers cleaning supplies and beauty and cosmetic products sourced from socially responsible brands. The company offers a unique subscription model in which customer gets auto-delivery of chosen products on a monthly or need basis. At present, the company is undertaking various initiatives to reduce its plastic footprints. For instance, it has partnered with Plastic Bank and rePurpose Global to collect and recycle ocean-bound plastic.
Harry's Inc.
Establishment: 2012
Headquarters: New York, the United States
Website: https://www.harrys.com
Harry's manufactures and sells shaving equipment and men's personal care products through online and retail channels. The company is known for its subscription service, in which customers receive shaving cream, new razor blades, and other grooming products by mail. It primarily operates in the household, personal care, baby products, beauty, and pet categories. In January 2014, the company acquired the German razor blade manufacturer Feintechnik to control the entire process of manufacturing their products. Presently, Harry's employs more than 600 engineers, designers, chemists, and craftsmen to make premium quality products from the finest materials.
HelloFresh SE

Establishment: 2011
Headquarters: Berlin, Germany
Website: https://www.hellofreshgroup.com/en/
HelloFresh SE is a meal kit company that provides its customers with easy-to-follow recipes and fresh, high-quality ingredients. It also offers meal plans for various diets ranging from keto to plant-based. Currently, the company employs 20,000 individuals serving more than 8.5 million customers across the globe. The company also acquired Green Chef, a US-based organic meal-kit company, in March 2018 to expand its consumer base.
Loot Crate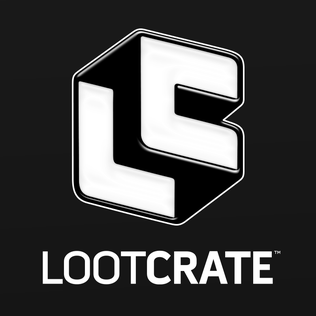 Establishment: 2012
Headquarters: California, the United States
Website: https://lootcrate.com/
Loot Crate is a subscription box service that provides monthly boxes of gaming-related merchandise. It provides geek, gaming, and pop-culture collectibles and accessories to its subscribers. The company has partnered with industry leaders in entertainment, gaming, sports, and pop cultures, such as DC, Marvel, Fallout, and Nintendo, to deliver monthly themed crates, produce interactive experiences and digital content, and film original video productions. In addition, Loot Crate offers a Loot Gaming subscription option with boxes containing video game-related content for gaming enthusiasts.
Personalized Beauty Discovery Inc.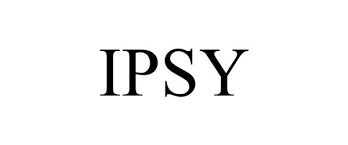 Establishment: 2011
Headquarters: California, the United States
Website: https://www.ipsy.com/about
Personalized Beauty Discovery, Inc., operating as Ipsy, provides subscribers with a makeup bag of five cosmetics samples. It offers perfumes, skincare, nail, skin, and makeup products as per users' preferences. It also manages an online community for women to express their beauty. The company offers a social networking service that allows users to share their personal beauty ideas, tips, videos, and products with others. In September 2017, Ipsy also launched an e-commerce platform, Shopper, using which subscribers can earn cash back on purchases from the brands included in the monthly boxes.
TechStyle Fashion Group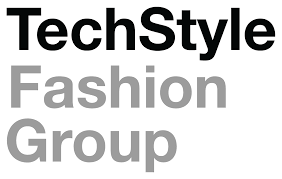 Establishment: 2010
Headquarters: California, the United States
Website: https://www.techstylefashiongroup.com/
TechStyle Fashion Group, formerly known as JustFab Inc., is an online membership fashion retail platform that designs, manufactures, and retails footwear, jewelry, handbags, and apparel for women. The company combines the luxury and convenience of a personal shopper with the expertise of fashion industry insiders to create a personalized shopping experience based on members' fashion preferences. Presently, TechStyle also operates five direct-to-consumer brands, including
JustFab
FabKids
ShoeDazzle
Savage X Fenty
Fabletics
About IMARC Group: IMARC Group is a leading market research and consulting company that offers management strategy and market research worldwide. The company has successfully done multiple projects in the subscription box industry, which has enabled clients to set up and expand their businesses. Some of the company's offerings include:
Market Research
Plant setup
Plant Expansion
Marketing and sales
Procurement and Distribution
Innovation and Product Development