Top Trends Shaping the Global Ice Cream Market
The ice cream industry has witnessed several innovations over the recent years due to the changing demographics, consumer preferences and introduction of new technologies. For instance, several cooking shows as well as avant-garde chefs are incorporating scientific techniques such as employment of liquid nitrogen for producing ice creams. Additionally, impulsive consumption of ice cream in confluence with consumers' interest in trying new varieties has risen the demand for innovative flavours and formats. In line with this, manufacturers are constantly investing in the research and development of new and unique flavours in the market such as matcha, lavender, lemonade, malted chocolate, butter popcorn, Thai iced tea, strawberry balsamic and avocado mint chocolate chip. Moreover, they are introducing savory ice cream variants like candied bacon, curry carrot, caviar, blue cheese and caramelized shallot, fig and goat cheese swirl, soy sauce sorbet and cilantro lime.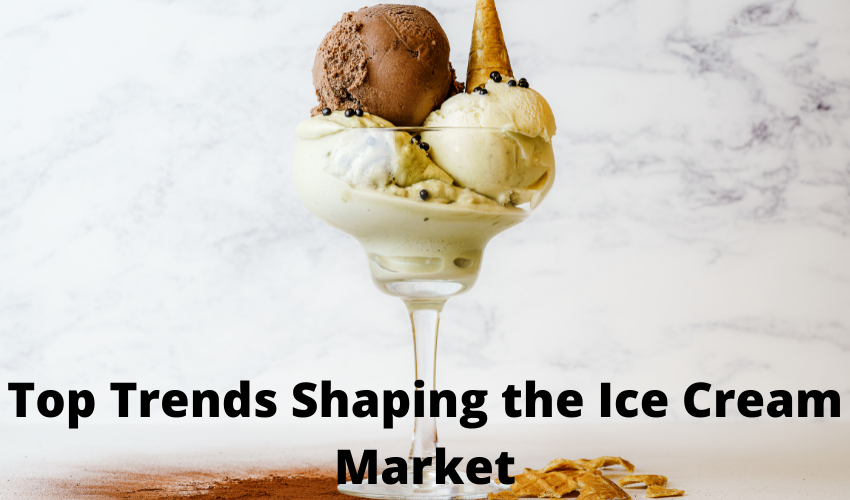 Apart from introducing unique flavours, manufacturers are aggressively expending on advertisement campaigns as well as ice cream packaging so as to entice a larger consumer-base. While advertisement aids in creating brand and product awareness amongst the consumers, product packaging forms a shield between the ice cream and external factors like heat, dust, pollution and bacteria, thereby, playing an essential role in maintaining the quality of the ice cream and preventing it from spoilage until it reaches the consumer.
Another trend which is budding in the ice cream market includes a shift towards premium ice creams which are creamier and denser, have a low overrun, and tend to contain high-quality ingredients. Further, as consumers are becoming conscious about their health, they prefer better quality ice creams. This is also supported by their changing lifestyles, inflating disposable incomes and altering food patterns. Moreover, vegan and lactose intolerant populace is opting for ice creams which are labelled as lactose-free, dairy-free and gluten-free. Dairy-free ice creams are made using frozen cream or butterfat which is derived from alternate dairy sourced milk like soy, coconut, almond and hemp. Besides these, artisanal ice creams are gaining traction which are handmade by local farmers and artisans. These ice creams are produced in small batches using fresh fruits, nuts and other ingredients which have less aerated consistency.
Request Free Sample Report: https://www.imarcgroup.com/ice-cream-market/requestsample