The India adult diaper market reached a value of US$ 113.9 Million in 2021. Adult diapers refer to disposable absorbent garments that individuals wear for urinating and excreting defecates without a toilet. Its inner lining is manufactured from propylene (PP), which retains large liquid volumes and the outer lining is produced from polyethylene (PE) granules. Apart from this, an adult diaper encompasses additional layers that absorb waste, eliminate outer cloth soring, maintain fluid level, and prevent leakages while offering optimal comfort at a cost-effective price. Based on these properties, adult diapers are extensively worn by individuals facing various medical conditions, including mobility impairment and chronic disorders. At present, they are commercially available in the pad, flat, and pants type variants.
As per the analysis by IMARC Group, the top companies in the India adult diaper industry are introducing innovative product variants to meet the growing demand for personal hygiene items, especially amongst the geriatric population. In line with this, the rising awareness regarding the benefits associated with using adult diapers is encouraging leading players to manufacture the product with enhanced efficacy at a massive level to meet consumer requirements. Additionally, the extensive utilization of several convenient online delivery models and e-distribution channels, especially during the COVID-19 outbreak, to ensure product availability and expand their reach is promoting the market growth. Moreover, the introduction of eco-friendly disposable adult diapers made with skin-friendly and organic compounds, such as aloe vera gel and vitamin E extracts, to mitigate rashes and ensure enhanced fluid absorption is further propelling the market. Besides this, the favorable initiatives undertaken by the Government of India (GoI) and non-governmental organizations (NGOs) in association with key players to sensitize consumers regarding the stigma related to the uptake of adult diaper is supplementing the product demand across the country. Looking forward, IMARC Group expects the market value to reach US$ 201.7 Million by 2027, growing at a CAGR of 10.06% during the forecast period (2022-2027).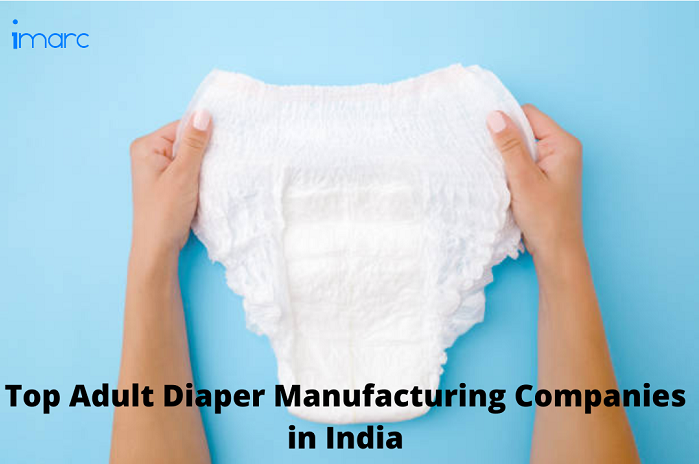 Request Free Sample Report: https://www.imarcgroup.com/india-adult-diaper-market/requestsample
Top Indian Adult Diaper Manufacturing Companies and Brands:
Nobel Hygiene Limited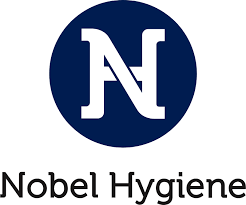 Establishment: 2000
Headquarters: Maharashtra
Website: https://www.nobelhygiene.com/
Noble Hygiene Limited is one of the largest manufacturers and suppliers of personal hygiene care products in the country. Their product portfolio comprises baby and adult diapers, underpants, maternity pads, and wipes. The company markets its products under the brand names "Teddy" for babies and "Friends" for adults. Apart from manufacturing for their own brand, Noble Hygiene also manufacturers adult diapers with private labels for small-to-medium enterprises (SME) in India and globally, including Australia, Malaysia, and Africa.
RGI Meditech Pvt. Ltd.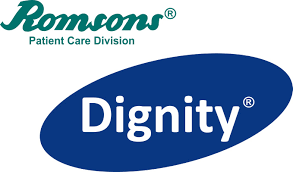 Establishment: 2006
Headquarters: Uttar Pradesh
Website: https://www.romsons.com/
RGI Meditech Pvt. Ltd., associated with Romsons Group of Industries, is one of the leading non-governmental companies that exports and manufactures multiple disposable medical devices. They provide a wide range of product solutions, including underpads, wet wipes, incontinence pads, ortho, baby care, and other healthcare consumer goods. RGI Meditech Pvt. Ltd. introduced 'Dignity,' a brand encompassing a set of personal hygiene product segments, such as adult diapers in premium, Magna, premium-pull ups, Mattey, and overnight product variants. They are manufactured through an extensively automated, computerized, and well-documented sterilization cycle to ensure optimal product quality.
Tataria Hygiene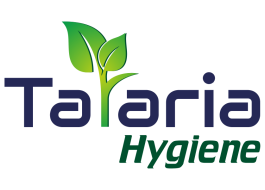 Establishment: 1992
Headquarters: Maharashtra
Website: https://tatariahygiene.com/
Tataria Hygiene is a prominent service provider that deals with the wholesale, import, supply, and exportation of various surgical disposables, such as underpads and adult nappies. Tataria Hygiene is reputed for manufacturing its products with premium breathable fabric that is tear-proof and offers triple leakage protection, softness, odor shield, and proper comfortable fitting. Apart from this, the company utilizes effective packaging solutions to maintain the product quality.
Myra Hygiene

Establishment: 2018
Headquarters: Kolkata
Myra hygiene is a private company that has been classified as a non-government organization. It primarily exports and manufactures hygienic products, such as baby and adult diapers and sanitary napkins. Based on the registration of the organization, the business units of the company have been further segmented into fashion design related to wearing apparel, jewellery, furniture, textiles, and shoes.
Kamal Healthcare Products Pvt. Ltd.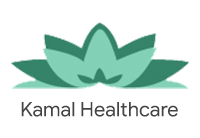 Establishment: 2014
Headquarters: Tamil Nadu
Website: http://www.kamalhealthcare.com/
Kamal Healthcare Products Pvt. Ltd. is one of the leading global personal care product companies, which is a part of the eminent AVM Group based in Thoothukudi. The company is primarily involved in exporting and manufacturing several medical disposables and hygienic products, including adult diapers, underpads, and pull up diapers. They are manufactured from three-dimensional (3D) multilayered pulp and possesses interior standing cuffs to control anti-bacterial odor, enhance absorbency and avoid leakages. Also, stringent quality checks are carried out by the company to assure the products are in compliance with the norms established by the industry
About IMARC Group: IMARC Group is a leading market research and consulting company that offers management strategy and market research worldwide. The company has done multiple projects on the adult diaper industry in India and North America, the United States, GCC, Europe, and Japan, which have enabled clients to set up and expand their businesses successfully. Some of the company's offerings include:
Market Research
Plant setup
Plant Expansion
Marketing and sales
Procurement and Distribution
Innovation and Product Development