The India prepaid card market reached a value of US$ 63 Billion in 2020. Looking forward, the market value is expected to grow at a CAGR of around 35.2% during 2021-2026. As per the analysis by IMARC Group, the top prepaid card companies are increasingly focusing on integrating the latest technologies with prepaid cards to facilitate contactless prepaid transit in a seamless manner. This is expected to create a positive outlook for the market since it is anticipated to enable quicker transactions with improved security and versatility. Moreover, the governments of numerous countries across the globe are undertaking initiatives to encourage individuals to use prepaid cards, which is expected to create numerous growth opportunities for the key players. For instance, the Government of China is regulating the issuance and circulation of commercial prepaid cards as they are safer to carry, thereby providing an impetus to the market growth. Similarly, the Government of India has also promoted the adoption of prepaid cards via numerous projects, campaigns and initiatives that exclusively focus on cashless economy, such as demonetisation and Digital India.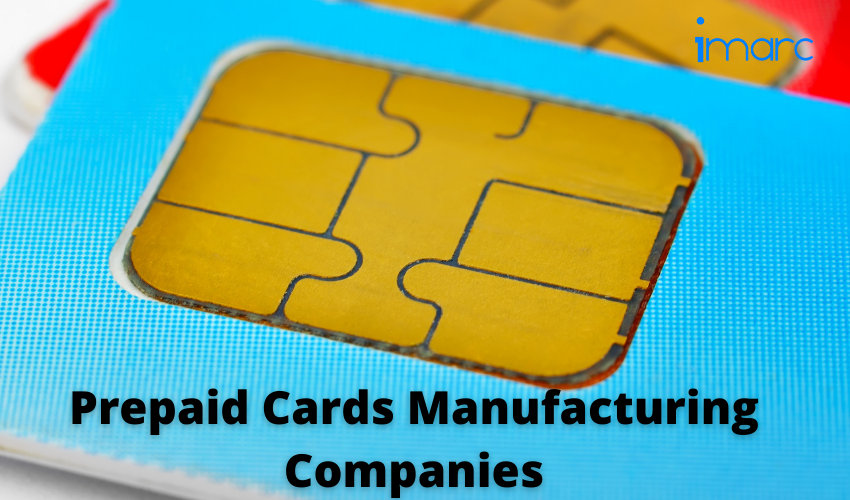 Request Free Sample Report: https://www.imarcgroup.com/india-prepaid-cards-market/requestsample
Top Manufacturing Companies in the Prepaid Cards Industry:
Mastercard International Incorporated
Establishment: 1966
Headquarter: United States
Website: https://www.mastercard.co.in/en-in.html
Mastercard International Incorporated is one of the leading technology companies in the payments industry. A global pioneer in payment innovation and technology, it is continually working closely with issuers, consumers, merchants, businesses and governments to make cashless payments safer, simpler and smarter. With the help of its secure data and networks, it is considered to be one of the most preferred choices by individuals, financial institutions, governments and businesses in more than 210 countries across the globe. Some of the popular products offered by Mastercard consumer credit, consumer debit, prepaid, and commercial credit and debit cards.
American Express Company
Establishment: 1850
Headquarter: United States
Website: https://www.americanexpress.com/en-in/
American Express Company is a multinational financial services company that is considered one of the leading prepaid cards providers on the global level. It works together with its consumers closely to provide them with access to multiple products, insights and world-class experiences that ultimately build strong business relations successfully. Established more than 170 years ago, American Express Company has a strong global presence in several nations across the globe with multiple operations offices worldwide.
Visa, Inc.
Establishment: 1958
Headquarter: United States
Website: https://usa.visa.com/
Visa, Inc. is a multinational financial services company that is considered to be a world leader in digital payments. It facilitates electronic payment systems worldwide through its reliable, secure and innovative payment network. VisaNet, its advanced global processing network, is capable of providing seamless payment solutions with more than 65,000 transaction messages a second. Moreover, Visa, Inc also offers electronic payments, risk management solutions, and payment security solutions to various online merchants, mobile financial services for mobile network operators and financial institutions as well as digital goods transactions services in online games, digital media and social networks on the global level.
PayPal Holdings, Inc.
Establishment: 1998
Headquarter: United States
Website: https://www.paypal.com/
PayPal Holdings, Inc. is one of the leading technology platforms and digital payments companies on the global level. It enables mobile and digital payments on behalf of consumers and merchants worldwide. Some of its payment solutions include PayPal, PayPal Credit, Venmo, Xoom, Braintree, Hyperwallet, and iZettle products that allow customers to send and receive payments as well as withdraw funds from their bank accounts. In addition to this, PayPal provides gateway services to merchants that enable them to accept payments online with credit/debit cards and digital wallets.
About IMARC Group: IMARC Group is a leading market research and consulting company that offers management strategy and market research worldwide. The company has done multiple projects on the prepaid card industry and regional China, Japan, Indonesia, which has enabled clients to set up and expand their businesses successfully. Some of the company's offerings include:
Market Research
Plant setup
Plant Expansion
Marketing and sales
Procurement and Distribution
Innovation and Product Development