Vegan food is prepared using plant-based sources, such as soy, rice, tofu, oats, wheat, almonds and coconuts. It helps to meet the nutritional requirements of the vegan and lactose intolerant population. As it is rich in nutrition, lowers the risk of developing heart diseases and causes relatively less impact on the environment than other diets, athletes and celebrities are promoting vegan food worldwide. Apart from this, the rising vegan population and the increasing consciousness among individuals about animal welfare is positively influencing the demand for vegan food products worldwide. According to IMARC Group, the global vegan food market size reached US$ 15.6 Billion in 2019. Looking forward the vegan food market value is projected to reach US$ 25.3 Billion by 2025, at a projected CAGR of around 8% during 2020-2025.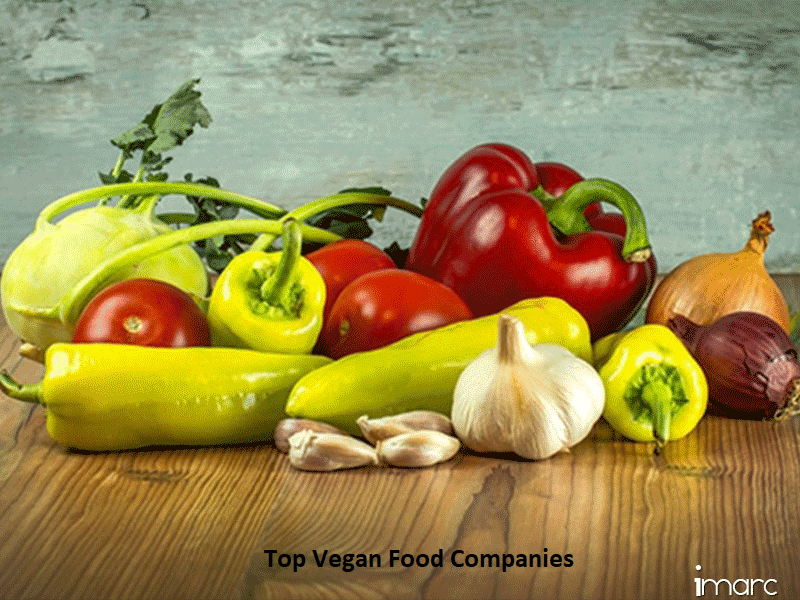 Request Free Sample Report: https://www.imarcgroup.com/vegan-food-market/requestsample
List of Top 10 Vegan Food Manufacturers Worldwide:
Amy's Kitchen Inc.
Establishment: 1987
Headquarters: California, United States
Amy's Kitchen, Inc., represents one of the leading manufacturers of organic frozen food products. The company markets and distributes more than 250 meals prepared using all-natural and organic ingredients through supermarkets, grocery stores and e-commerce websites. It provides canned chili, soups, salsa and sauces, and frozen entrees such as pizzas, snacks, pot pies, veggie burgers and sandwiches, for vegan, corn-free, gluten-free and other diets.
Beyond Meat Inc.
Establishment: 2009
Headquarters: California, United States
Beyond Meat, Inc. manufactures plant-based food products that replicate the appearance and taste of meat. The company offers its products in a range of categories, such as The Beyond Burger, Beyond Sausage, Beyond Chicken Strips and Beyond Beef Crumbles.
Daiya Foods Inc
Establishment: 2008
Headquarters: Vancouver, Canada
Daiya Foods Inc. is a plant-based food company operating in the United States and Canada. The company produces and supplies non-dairy cheese items and dairy alternative food products. It offers soy, dairy and gluten-free pizza, and cream cheese style spreads, slices, wedges, and shreds.
Danone S.A
Establishment: 1919
Headquarters: Paris, France
Danone S.A. is a food processing company that produces and markets dairy products, beverages, baby food, and medical nutrition products. It operates through the fresh dairy products, waters, early life nutrition, and medical nutrition divisions. The Company acquired WhiteWave in 2017 to expand its portfolio with complementary plant-based products. They also offer plant-based food and drinks under its Alpro's brand, as well as nut and soymilk range under the Silk brand, and plant-based nutrition shakes under Vega.
Eden Foods Inc.
Establishment: 1968
Headquarters: Michigan, United States
Eden Foods, Inc. manufactures organic food products, such as pasta, beans, chilies, soy products, fruits and juices, oil and vinegar, condiments and sweeteners. The company also produces teas, tomatoes, snack foods, sauerkrauts and sea vegetables.
Plamil Foods Ltd.
Establishment: 1956
Headquarters: Folkestone, United Kingdom
Plamil Foods Ltd. manufactures chocolate, mayonnaise and other milk-free products that are supplied to consumers, retailers, wholesalers, and food catering and manufacturing facilities around the world.
Archer Daniels Midland Company
Establishment: 1902
Headquarters: Illinois, United States
Archer Daniels Midland Company owns 230 processing plants that convert oilseeds, corn, wheat and cocoa into food, chemical and animal feed. It manufactures protein meal, vegetable oil, corn sweeteners, flour, biodiesel, ethanol, and other food and feed ingredients.
Tofutti Brands Inc.
Establishment: 1981
Headquarters: New Jersey, United States
Tofutti Brands, Inc., markets and distributes soy-based, dairy-free frozen desserts and other food products throughout the United States and other countries, such as England, Japan and Israel. The company's targeted consumers are individuals who avoid or are allergic to milk. Its product line includes hard-pack and soft-serve Tofutti and sugar-free Tofutti, a variety of frozen sandwiches and novelties, such as Tofutti Cuties and Tofutti Monkey Bars, and other soy-based products like Better Than Cream Cheese, Sour Supreme imitation sour cream.
VBites Foods Limited
Establishment: 1993
Headquarters: Northampton Shire
VBites Foods Limited is a producer of vegan food products that are intended to deliver the taste and texture of meat, fish and dairy products without the harmful dietary, environmental, welfare and sustainability drawbacks of pastoral agriculture and fishing. The company is engaged in the manufacturing of plant-based, meat-free, vegan meat substitutes, enabling consumers to avail tasty and healthy vegan food products.
Vitasoy Australia Products Pty Ltd.
Establishment: 1999
Headquarters:
Vitasoy Australia Products Pty Ltd. manufactures and distributes non-dairy based milk. The company's product portfolio includes Milk Protein Plus, Soy Milk Calci-Plus, Soy Milk Original, Prebiotic Soy Milk, Prebiotic Oat Milk and Prebiotic Almond Milk.
About IMARC Group: IMARC Group is a leading market research and consulting company that offers management strategy and market research worldwide. The company has done multiple projects on the global vegan food market, which has enabled the clients to set up and expand their businesses successfully. Some of the company's offerings include:
Market Research
Plant setup
Plant Expansion
Marketing and sales
Procurement and Distribution
Innovation and Product Development