The global organic food market size reached US$ 124 Billion in 2020. As per the analysis by IMARC Group, the top manufacturers in the organic food market are currently improving the vertical cooperation between research, policy makers, and farmers' strategies to address the rising concerns regarding safe food consumption, individual health, and environmental consequences. The Indian organic food market reached a value of US$ 815 Million in 2020. The absence of synthetic fertilizers and pesticides in organic farming necessitates other inputs, like manure addition, crop selection, and irrigation. This has prompted leading players to educate farmers on growing conditions, traditional practices, crop varieties, annual breeds, disease resistance, and adaptability to the local climate. This, in turn, is enhancing the quality of organic produce. Farmers are also adopting nutrient management practices that are based on soil fertility building via nitrogen (N) fixation and nutrient recycling of organic materials with limited fertilizer inputs. This promotes the efficient management of nutrients, soil structure, and soil biology, which further ensures good yield, animal health, and reduced contamination to waterways by plant nutrients.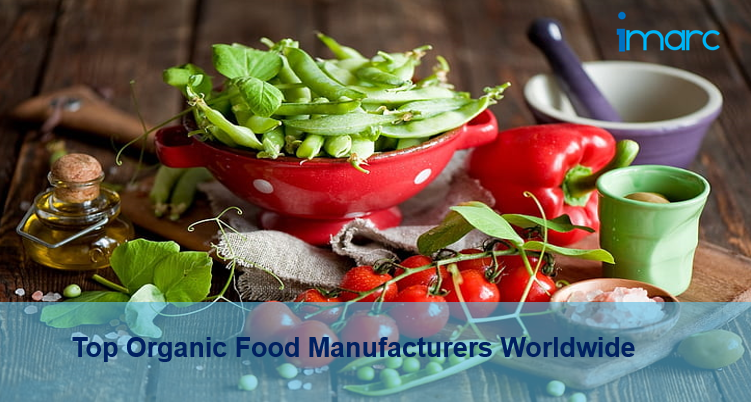 Request Free Sample Report: https://www.imarcgroup.com/indian-organic-food-market/requestsample
Apart from this, increasing pet humanization has motivated pet owners to feed organic food alternatives to their respective animals. This trend is encouraging manufacturers in the organic food industry to introduce natural pet food. In line with this, the increasing consciousness regarding the side effects of harmful chemicals on the overall health of babies are prompting parents to shift toward organic baby food variants. Other than this, to assure consumers that the product marketed as organic is indeed produced according to organic production standards, various countries have established their own certification standards. For instance, the International Federation of Organic Agriculture Movement (IFOAM) is an umbrella organization, which works to mainstream organic farming, while representing 117 countries. It has developed an accreditation program that evaluates certification schemes. The IFOAM Organics Europe launched the Organic Action Plan to accelerate the production and consumption of organic products, conserve natural resources, restore rural landscapes, and promote public health. Other than this, in 2016, the Coordination of European Transnational Research in Organic Food and Farming Systems (CORE Organics) was launched as a European Research Area Net (ERA-NET) scheme. It intends to consolidate coordination and collaboration between 11 countries, including Australia, Denmark, France, Finland, Germany, Italy, and the UK, in the area of research and highlight the challenges along the organic value chains. Governments of various nations are also implementing policies to promote organic agriculture. Moreover, key players are employing various novel technologies in the field of organic farming, such as the integration of mycorrhizal fungi and nano-biostimulants, mapping cultivation areas more consciously through sensor technology and spatial geodata, and three-dimension (3D) printing. Another advancement includes the development of the Bee Scanning Application, which utilizes artificial intelligence (AI) to help beekeepers fight parasite mite and form a basis for population modelling and breeding programs. Looking forward, the market is expected to reach a market size of US$ 179 Billion by 2026, growing at a CAGR of 6.3% during 2021-2026.
List of the Top Organic Food Manufacturing Companies in the World:
Hain Celestial Group Inc.
Establishment: 1993
Headquarter: New York, United States
Website: http://www.hain.com
Hain Celestial Group markets, manufactures, and sells organic and natural better-for-you products covering personal care and food and beverage categories. They include herbal teas, soaps, lotions, bodywash, candy, baked goods, cereal, dairy, and gluten-free food variants. These products are sold under several brands, such as
Sensible Portions
Terra
The Greek Gods
Earth's Best
Celestial Seasonings
Farmhouse Fare
Frank Coopers
Gales
Roberston's
Clark's
Rose's
Lima
Hain Pure Foods
The company is committed to promote sustainability, while continuing to implement environmentally sounds business practices and manufacturing processes.
Amy's Kitchen
Establishment: 1987
Headquarter: California, United States
Website: https://www.amys.com
Amy's kitchen is a privately held company that produces organic and non-genetically modified organism (non-GMO) convenience and frozen foods. It offers over 120 vegan products covering 27 categories, including burritos, wraps, pasta sauce, soup, candy, Indian, veggie loaf, and calorie-deficit entrees. In 2015, the company established its first drive thru fast-food restaurant in California featuring all gluten-free menu options. It has also been a major sponsor of Farm Aid's annual benefit concert, which supports non-GMO food and GMO labeling initiatives. Apart from the United States and Canada, Amy is widely available in Great Britain, Germany, Latin America, Australia, and China.
Clif Bar & Company
Establishment: 1992
Headquarter: California, United States
Website: https://www.clifbar.com
Clif Bar & Company produces food supplements and beverages, including energy drinks, protein bars, candies, organic snacks, and other confectionery products. Amongst these, CLIF and LUNA bars are their most renowned products. Sold through bike shops, outdoor stores, natural food markets, and convenience stores, these goods are mainly tailored to sport enthusiast and women with special variants meant for children called Zbar and Zfruit. In 2014, Clif unveiled four gel-like, squeezable, non-GMO and non-caffeinated energy foods that provides high performance and endurance. It was later expanded in eight flavors, providing a competitive edge to the market.
Frito-Lay
Establishment: 1961
Headquarter: Texas, United States
Website: https://www.fritolay.com
Frito-Lay, a subsidiary of PepsiCo, is a convenient food business unit that manufactures and markets corn chips, potato chips, and other snacks. These goods are organic, allergen- and gluten-free, and non-dairy. Depending on the region, it divides its products into two categories, namely within and outside North America. Some of its brands include
Fritos
Cheetos
Doritos
Tostitos
Lay's
Uncle Chips
Ruffles
Walkers
Outside of the chip category, Frito-Lay also comprises of Rold Gold, Cracker Jack, and TrueNorth brands.
Newman's Own Inc.
Establishment: 1982
Headquarter: Connecticut, United States
Website: https://newmansown.com
Newman's Own, launched by veteran actor Paul Newman and author A.E.Hotchner, is a food and beverage company. It mainly produces and market salad dressing, lemonade, wine, pasta sauce, microwave popcorn, marinades, salsa, and steak sauce. Manufactured with organic ingredients, Newman's Own foods are sold worldwide through major retail channels and specialty grocers. Apart from this, the company denotes all its after-tax profits to charities, such as Habitat for Humanity and Newman's Own Foundation.
Dean Foods
Establishment: 1925
Headquarter: Texas, United States
Website: https://www.deanfoods.com
Dean Foods Company, together with its subsidiaries, is engaged in the processing, selling, and distributing dairy products under local and regional brands and private label brands, including DairyPure, Mayfield, Country Fresh, Pet, Meadow Gold, Barkeley Farms, Tuscan, TruMoo, and Garelick Farms. It mainly offers milk, ice cream, whipping cream, cottage cheese, yogurt, and soy milk. Dean Foods also supplies pickles, juice, and water across the country. With 66 manufacturing facilities worldwide, the company's aim is to provide customers with organic, nutritious, and energy-boosting products that promote healthier lives. In 2019, Dean Foods filed for chapter 11 bankruptcy due to which it was later acquired by the Dairy Farmers of America.
Organic Valley
Establishment: 1988
Headquarter: Wisconsin, United States
Website: https://www.organicvalley.coop
Organic Valley is one of the leading organic consumer brands. It markets products, like milk, cheese, eggs, soy, protein shakes, butter, yogurt, and organic snack items, which are sold across supermarkets, natural food stores, and food cooperatives nationwide. Under its Organic Prairie brand, the company dells organic beef, pork, chicken, and turkey meet. Organic Valley believes in supporting local economies and growing healthy food without hormones, synthesizers, and preservatives. To accomplish this, they combine generations of farming wisdom and latest science on regenerative agriculture, along with providing natural pet feed to cattle. In 2017, Organic Valley launched Organic Valley Fresh as a part of joint venture with Dean Foods to expand brand's presence in the market through latter's extensive distribution network.
About IMARC Group: IMARC Group is a leading market research and consulting company that offers management strategy and market research worldwide. The company has done multiple projects on the global organic food market and regional Brazil, which has enabled clients to set up and expand their businesses successfully. Some of the company's offerings include:
Market Research
Plant setup
Plant Expansion
Marketing and sales
Procurement and Distribution
Innovation and Product Development